Podcasting without Guests poses a challenge on hosts, as they are the center of interest. The host needs to be knowledgeable, approachable, and entertaining. It requires crafting a perfect formula for a show, meeting listeners' expectations by continuously delivering an outstanding value.
You might have your own podcast up and running.
But what if nobody's listening to it?
What's the point?
Time and time again have we conclude that podcasting without plan and strategy isn't a piece of cake
Even a single podcast episode will require you to put in a huge amount of your time, efforts as well as money.
If you don't already have an audience listening to your podcast, you might be thinking of quitting your podcasting journey entirely. Without any audience listening to your podcast, it would nearly be impossible to convince any guest to appear on your podcast.
Don't worry! 
Every podcast starts with zero listeners.
Each one of the podcasters starts on zero footings and without any guests.
In this blog post, we will take a look at some of the top proven tactics that will help you grow your podcast without guests to more than 10,000 downloads in just a single month.
Well, then!
Let's begin.
---

Add Value Way Before You Launch
Albert Einstein said a few months before he died.
"Try not to become a man of success, but rather become a man of value."

Albert Einstein
Obviously, he was not referring to content marketing.
But this sentence is just all you need to come across during your entire podcasting without guests' journey.
If you just take a look at some of the successful podcasts, you'll come across the fact that they deliver value to their listeners.
For instance, let's consider TedTalks.
They offer about 2,700 podcasts, and all of them have been designed with an educational slant.
"Ted Radio Hour"
It's one of the most downloaded shows in today's world.
All I ask you to do is to create as well as deliver value to your listeners.
If you show up, why wouldn't your audience?
Obviously, there are a million other things that you can modify to make your podcast absolutely perfect.
Obviously, you might not be having guests in the beginning. But you can begin by creating a list of episode themes and valuable research work.
You can head over to Quora or Answerthepublic.com to have an idea about some of the topics in your niche. Or use our guide that can help you find and develop an idea for a podcast.
---

Come Up With A Great Title
What's in a name? Time and time again, you might have come across this question.
But what if I told you that the name of your podcast does matter. It is even more important for grabbing attention when you are podcasting without guests.
It matters the most since it creates the first impression and tells your audience what your podcast is all about.
If you just name it something unrelated to your niche, tons of your potential listeners might scroll right by it and wouldn't even have an idea what it was all about.
There are various podcasts out there with ambiguous and non-descriptive names but are doing well. In such cases, hosts or guests of such podcasts might already be well-recognized.
Haven't thought of a title?
It's time you shifted your focus towards it.
Think simple & clear.
---

Produce High-Quality Audio
When it comes to production and audio quality, it's really important for you to sound like a professional.
But you don't need to spend thousands of dollars on your podcast equipment. Plus, you are podcasting without guests so your setup can be less expensive.
There are tons of cost-effective podcasting equipment configurations available.
If I'd have written this guide five years ago, I wouldn't even have stressed on this point.
You could have merely used your phone microphone and gotten away with it.
However, the same isn't the case today.
If you don't use high-quality podcasting gear to create podcast episodes, your audience will simply switch to a podcast, which sounds as if it was created in a studio.
If you have been listening to podcasts for quite some time and are fans of some famous podcasters, you might already know all about the equipment they use. 
You can recognize some of the best devices only from the look of some of the classic podcasting microphones and podcasting headphones they might be using.
---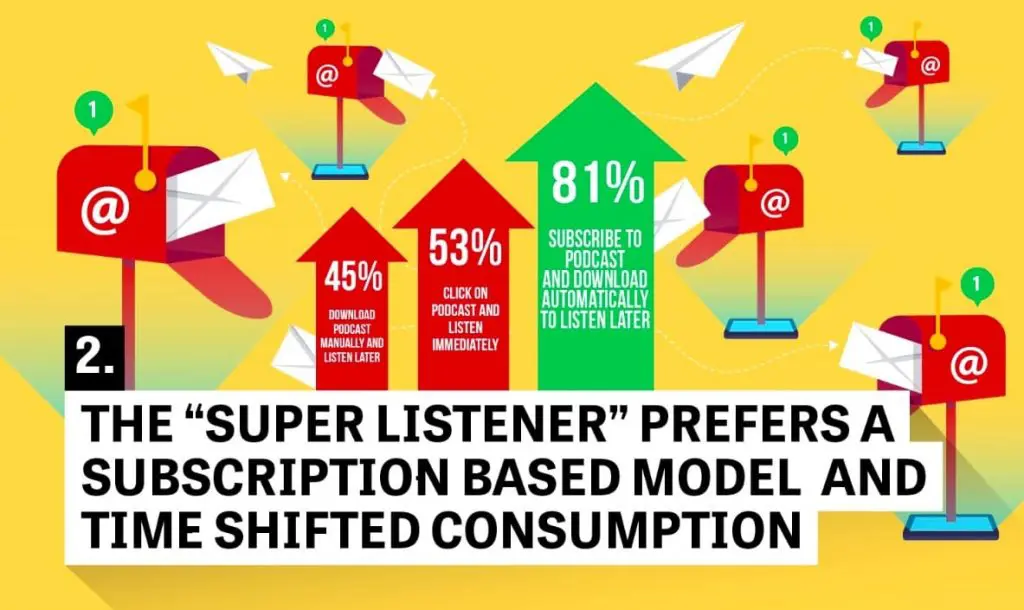 Find Super-Listeners
Did you know that 96% of the overall most-dedicated podcast fans recommend the content to their family and friends?
We call them "Super-Listeners." Focusing your strategy on finding them might be one of the best ways to grow and finally monetize when you are podcasting without guests.
On an average basis, super listeners listen to about 13 podcasts on a weekly basis and spend more than 5 hours weekly listening to podcasts.
How can you attract such people?
The first step is to make it super easy for them to subscribe to the content.
The second step is to offer them in-depth content and build curiosity to make them come back for the next episode.
Create enough content, and they will just love coming back to you for more.
If you want to focus your strategy on Super-Listeners, check out our guide on attracting podcast Super-Listeners.
---

Record SMART Episodes
What are smart episodes?
That is actually my favorite strategy to grow a show when you are podcasting without guests.
S.M.A.R.T. episodes stand for:
Solution-Oriented: You might not have an audience listening to your podcast. However, all you need to do is to head over to the Internet (Google Search, Quora, Facebook groups) and take a look at the most common problems that people in your niche are currently facing. Provide a solution for them. Deliver answers to the most common as well as complicated questions in your industry. You might even focus a single episode on a major problem and provide a solution to your audience, making them subscribe to your podcast instantly.
Measurable: Share some of the mind-blowing statistics related to the topic. Share some insights. Come up with facts as well as numbers. Provide additional content to your audiences, such as graphs for website transcripts and YT. But also make specific advice for your audience. When demonstrating a solution to a problem, tell people how easy it is to implement, how to measure the quality of your solution, and potentially what are the minimum required costs.
Actionable: You might want your audience to take a certain kind of action after the end of the podcast episode. Provide them meaningful advice. Provide such advice that almost all of your listeners can start implementing it and find it simple as well as difficult at the same time.
Relevant: Your podcast episodes should be relevant to the real problems your audience is facing. Address the demand of your audience. Focus on the existing relevant and latest trends. Share your personal experience on the topics that you are discussing. Obviously, tools can make their journey really easy. Inform them about the most useful tools that they can use to solve their problems.
Time-Oriented: Provide your audience with the exact time when they should implement the tips provided by you. Plus, don't forget to add a sense of urgency in your podcast. Sounding urgent will keep your audience at the edge of their seats.
---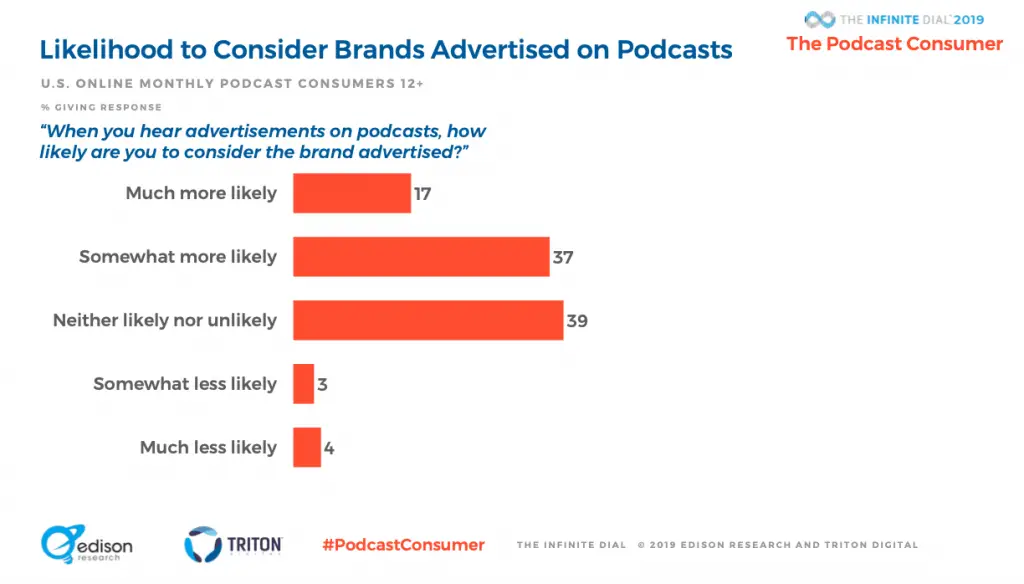 Build a Clear Brand Message
Make sure that you are clear with your podcast branding.
Just by having a sneak-peek at your podcast logo and cover art, your audience should be able to figure out what your podcast is based on.
According to Jeff Haden, one of the most popular podcasting experts, 
"Definitely take the time to do the brand work. You need creative, well-executed cover art for your podcast because people scan the Apple podcast app to determine what they want to listen to next. Your goal is to stand out, so put real effort into the artwork that accompanies your content."

Jeff Haden
Make sure that you don't overthink it.
If your audience isn't able to find you easily, there are tons of other options at their disposal.
That's the reason you need to be very specific and clear.
Having a brand message is very important if you are podcasting without guests. In the opposite situation, the types of guests and topics you cover with them would show your branding message. Without guests, you need to make sure that your brand brings more listeners.
---

Be Everywhere
In today's world, you can podcast on all of the broadcasting channels together.
But is it necessary?
You should ensure that your podcast becomes the front as well as the center of each channel your audience is currently using to stream podcasts.
As consumers, it's no secret that we want all of it right now.
We are phasing out of radios and replacing them with smartphones in order to get access to the desired content.
Podcasting is basically audio-on-demand.
The top companies that have dominated for years in the past are shifting their focus towards the podcasting trend.
They are allocating a huge amount of budget to create high-quality podcast episodes.
Begin by leveraging visibility in podcast directories for Apple Podcast, Spotify, Google Play, Soundcloud & Stitcher in order to get more downloads.
If you want to get discovered, you need to learn how to play the directory game.
You need to begin exploring listeners that care.
It's no secret that podcasting can bring you huge bucks.
It can be a vital part of your content marketing strategy.
You might not aim for an immediate ROI. But you need to focus on reaching out to your target audience.
---

Strategically Leverage Social Network
Social media platforms are one of the main ways people learn about new shows.
And it's time you used these platforms to promote your podcast.
You need to use everything in your arsenal in order to make sure that your podcast reaches out to a huge amount of people out there.
But should you be everywhere?
Twitter! Facebook! Instagram!
Actually, my recommendation is for you to strategically choose social media platforms that are most relevant to your shows idea.
Twitter, Facebook – very effective for the news-oriented podcast
Instagram, Snapchat – if your target young demographics
Pinterest, YouTube – great for hobby oriented podcasts
Equip the "Friends of Friends" tactic here as well.
Ask the influencers to promote your podcast on their own social media feeds in order to attract a high-quality audience to your podcast.
You need the help of influencers and other creators in your niche since you are podcasting without guests, and you can't leverage the audience of your guests.
---

Contribute and Develop Communities
If you want to expand your reach, it's time you began contributing to the online communities.
But how can you find the right ones?
Various communities such as LinkedIn groups, Facebook groups, online forums such as Reddit, Quora, etc. and various other digital channels are just perfect for finding your target audience.
Analyze what the members of the community are talking about the most.
Ask yourself:
Can I contribute to the on-going discussion?
Can I add value?
If you can, you should dive right in.
There are specific communities, especially in place for podcasters in order to gain insights on various topics.
Developing communities is a great way to grow a podcast without guests as you are tapping to already existing audiences and exposing yourself to motivated and passionate listeners.
---

Be Engaging
It's not easy to produce engaging podcasts without guests on them. 
But it is also not impossible. And that's what you need to figure out.
Learn what makes your audience curious. Learn what interests them the most and design an engagement strategy for your podcast.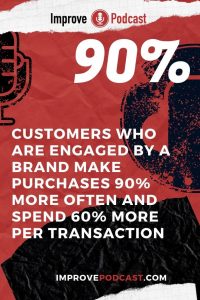 What will make them subscribe to your podcast?
Learn how you can present all of the information in the most engaging manner.
Create a plan with a detailed description of how you will be integrating the topics and the most important features in your podcast episodes.
Keep it informative as well as engaging at the same time. Mix it up.
Make sure not to cover the same topics in a too similar fashion.
Provide your audience with the latest news as well as encourage them to take a brief look at the case studies.
Bring it all together in a good podcasting script that will help you control the customer engagement.
That's what will help you produce a killer podcast episode.
---

Get Your Own Blog Up And Running
Your blog section will be one of the most vital aspects of your podcasting website, as well as your podcast.
You can publish high-quality, engaging blog posts to your blog section regarding the upcoming podcasts coming up as well as guiding your listeners to the past ones.
The chances are that at some point, you might talk about something controversial.
You can simply equip this blog section to let your audience understand your side of the game and provide them with relevant and meaningful proof in the form of stats, facts, etc. to make your stand. 
You can post photos as well as let your audience know a little bit more about yourself.
By creating your own blog, you can let them know more about you and your entire podcasting journey. This will help you connect to them at an emotional level. 
In the end, that's the only thing that will bring your audience back to you. Not only will they love reading your blogs, but they will also love coming back to hear your podcasts regularly. 
A Win-Win Situation for everybody!
Finally, on your website, you can publish transcripts, and this is another good way to monetize your episodes.
---
Conclusion
Podcasting without guests may appear more challenging at the beginning, as interviews are one of the most popular forms of running a podcast show.
You will need to work on your value, appeal, brand, and quality to be attractive to listeners and more valuable than other shows.
Let's consider blogging, for instance.
The competition's fierce. But podcasting is one of the best and most effective tactics to reach out to millions quickly. And you face fewer quality competitors.
Make it count.
Many podcasters fail early in their journey. That's because they aren't consistent. It may be more challenging to build consistency when you don't schedule guests, but you can do it.
You need to be the exception.
It will definitely take more than turning on the mic and speaking if you are looking for more downloads as well as subscriber engagement.
Many will definitely give up early.
That's because they will skip all of the above steps/ tactics and ignore the ones who have already found success with them.
Don't skip any of it.
Podcasting without guests can be challenging as you need to do all the heavy lifting yourself. But it can be done and be very successful.
Please, leave a comment and tell me what your most effective way to grow a podcast without guests is?