Powerful tools to launch and grow your podcast
We only recommend tested, high quality products which we strongly believe in, use currently, or have used extensively in the past.
This is the stuff we've found essential to podcasting and online business success.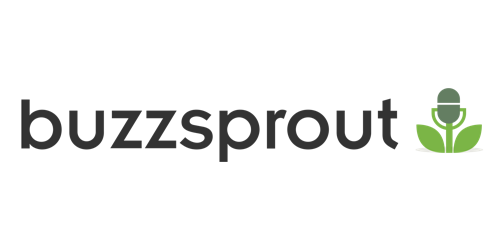 People spend too much time switching podcast hosts to find the perfect one. Buzzsprout is the best solution to host your show. I most like them for their automated transcripts, a Creator's Program to help with monetization and awesome customer service. They offer 90 days free trial, and on top, they throw in a $20 Amazon gift card!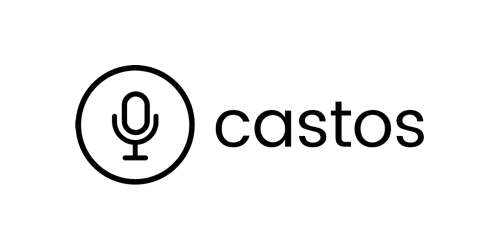 Castos is rich in features supporting the growth of your show. Automated transcripts make your show easier to discover. A great WP plugin and integration with Headliner enhance your marketing capabilities. Castos is great for private podcasts and offers professional podcast production services. Check their 14-day free trial.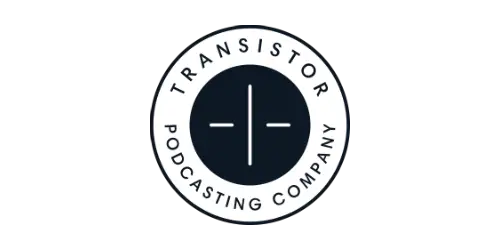 Transistor is the modern and flexible approach to podcast hosting. Highly powerful provider: they offer in-depth analytics in each plan and are the best choice if you need private podcasts. They are the most affordable option for hosting multiple podcasts. We love their customer service and approach to podcasting. A 14-day trial is free.
---
Audio editing software (DAW)
---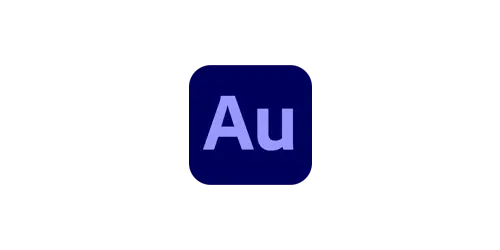 Adobe Audition is the most powerful and versatile DAW. It shares the traits of the interface you may already know from apps like Photoshop. I love their world-class noise reduction features and best-in-class audio restoration properties. If you already use Adobe Creative Cloud, you have it for free. There is also a 7-day trial available.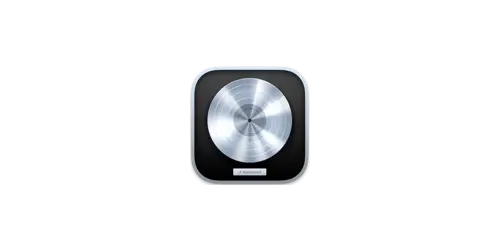 Because it is only for macOS users, Logic Pro is the most efficient and optimized audio editing software for this platform on the market. Apple fans will love how smoothly it runs and how intuitive it is. Now, on the Apple Silicon, the optimization is even more apparent as it will carry even the most demanding projects on entry-level Macs.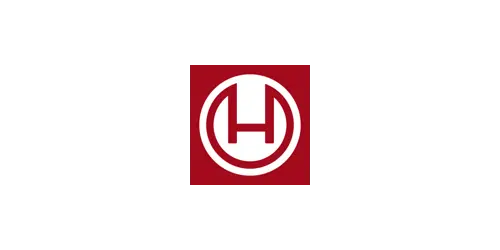 Hindenburg Journalist was designed for radio and podcast productions, and it shows in its user-friendly interface. The Clipboard is another unique feature to manage your clips when crafting your story. Journalist allows you to easily record Skype/FaceTime calls and supports mixing XLR and USB mics. Check out their 30-day free trial.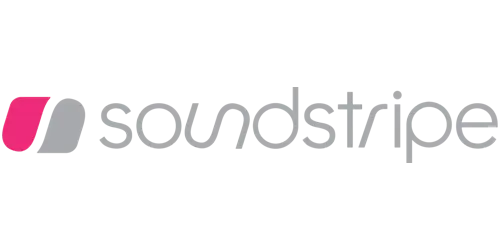 #1 FOR UNLIMITED LICENSING
Soundstripe has the highest quality, exclusive music. They offer 5,000+ songs and 50,000+ sound effects to make your show unique. I love their clear and fair licensing model, where you can use a clip for an unlimited number of projects. They also have an extensive library of video clips if you want to promote your show on YouTube.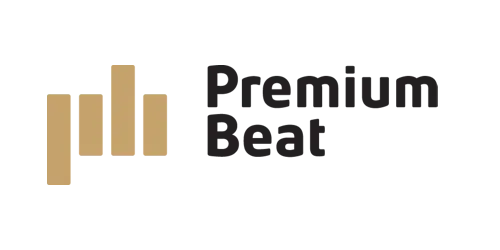 PremiumBeat is one of the oldest and largest royalty-free music providers. Pick them if a huge song choice is your priority. Their library has 17,000+ songs, and I find it to be a great source of inspiration and ideas for audio projects. Because of the size, I can always find something unique, fresh, and engaging for the listeners.

HookSounds offers modern, stylish, and distinctive music. They focus on originals and even make custom music if you have a special order! There are no junk or low-quality tracks. Every single song is a hit! You can use their free licensing model (mention required; without monetization) and use their awesome music for smaller projects!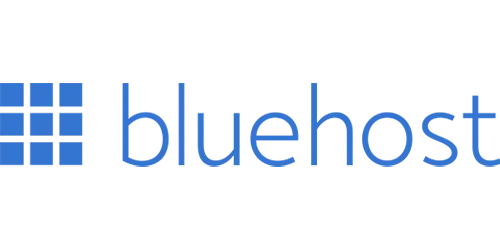 Bluehost is a proven provider where many established creators have started their websites. This site was also launched on Bluehost. They have awesome customer support and the most favorable pricing for any beginning site - and this is exactly what you are looking for when launching. Their shared hosting is fast and reliable!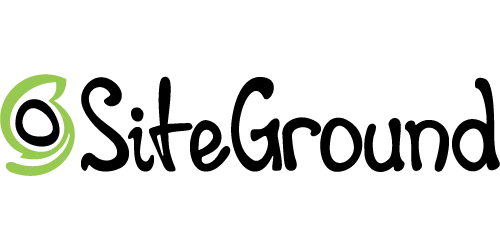 SiteGround offers a higher quality tier of hosting resources - it basically means your website loads faster as your audience grows and as new people discover your show. Load speed is now a critical ranking factor for Google. Their customer service is awesome, and they solve most problems you might have in one chat session!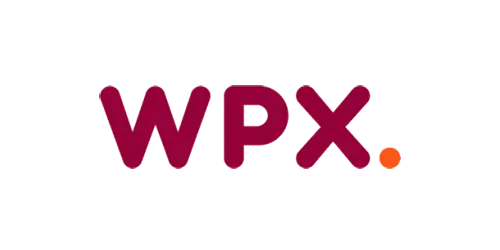 WPX is simply the best WordPress hosting service in the world. At the same time, they are reasonably priced. A go-to choice when you have a large established audience and are monetizing effectively, and you need your site to be super fast. This is not a solution for beginning podcasters but rather for established podcasting businesses.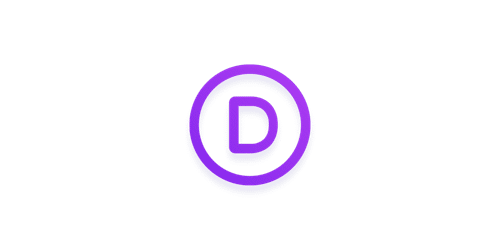 Divi is the best overall theme for building a professionally looking site without any coding experience. The pagebuilder on Divi is amazing, intuitive, and simple to use. You can make a custom looking site for your podcast quickly and start attracting new listeners. Divi works well with tons of plugins and has great customer support.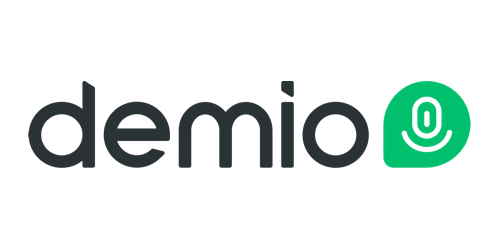 Demio is simply the best webinar platform in the whole crowd of decent players. It can run both live and automated events, has a fresh and modern design, and is extremely easy to set up. You can easily integrate it with ConvertKit for the ultimate marketing solution. Demio will help you to build a loyal and strong listener/customer base.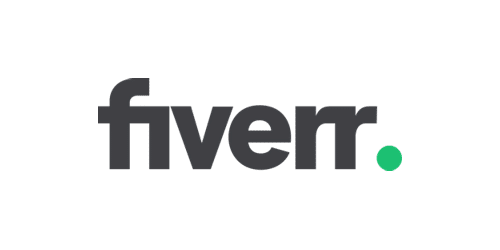 Fiverr is my go-to marketplace if I need a professional for a quick job. My favorite things to outsource are voice-over requests and mixing & mastering. Pros on Fiverr will complete your request quickly, and the best ones do it on the first take. I love the flexibility - you can test out multiple experts fast and cheaply.
---
Interviews and Collaboration
---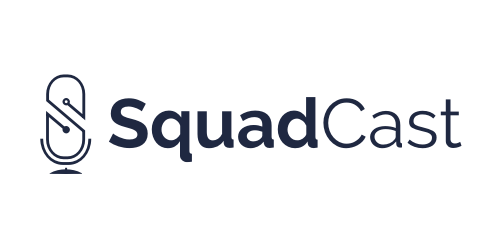 SquadCast is the best solution for remote interviews. It records audio & video, uses separate tracks, and keeps backups. The sound quality depends on the mic and each person's reverb, but SquadCast does as good a job as it can to provide studio quality. It is also friendly for guests, no apps are needed - it works in a browser.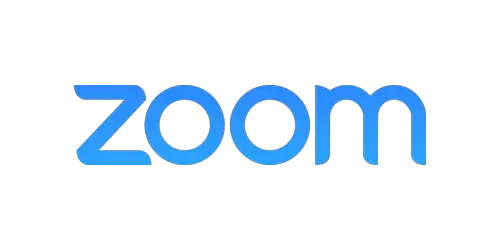 Zoom is awesome for collaboration. It works best for meetings and working sessions, where you can collaborate on video and share screen. You can record video and audio (to separate tracks) and even screen share. For podcast interviews the audio quality is good (SquadCast is better), but a lot depends on the Internet connection.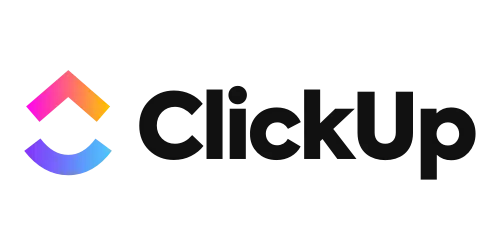 #1 FOR PROJECT MANAGEMENT
I've tested many project management tools, but only ClickUp has made an impression on me. The quality of ClickUp is amazing and it integrates smoothly with tons of apps. This one app can replace few others you use (to do lists, projects, mails, etc.). Finally, it has a desktop app, something that many modern project tools skip.
---
Email marketing & personalization
---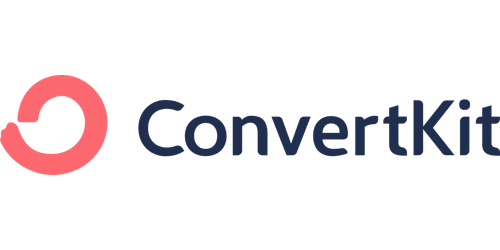 ConvertKit is an amazing email marketing platform. It provides great automation, personalization, and customer segmentation, so your subscribers will receive individual messages. Powerful tools are often complex to use, but ConvertKit never ceases to amaze how simple it is. This is the last email platform you will ever use!
Sendinblue is a powerful email marketing platform that allows you to quickly and conveniently start building an email list. It's a great place to start if you are a beginner in the world of email marketing. You can use it to make a great custom form, a landing page, set up a scheduled mail chain, and even add a simple chat to your site.
RightMessage is a brilliant communication tool to craft distinct call-to-action messages. Ask your visitors to take different actions based on what they have already completed: email signup, podcast subscription, start a free course, etc. RightMessage allows you to send personalized offers to boost your marketing capabilities.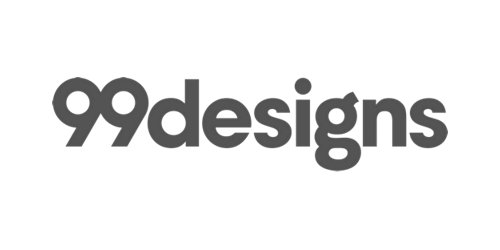 99designs is a great platform with pro graphic designers for any project, but there is 1 service they have I love and recommend the most - a logo competition. When you start a contest, artists worldwide submit anywhere from 30 to 90 concepts for you to choose from. That is so cool! You will never use any other service for designing logos!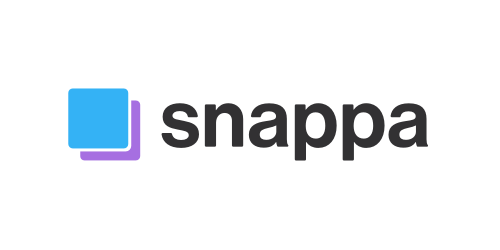 #1 FOR SOCIAL MEDIA POSTS
Snappa is a must have tool for the non-designers who publish content online and want to do it quickly. It is the easiest tool to use and has great templates with an ideal size for any social media you are using for marketing. Despite its simplicity, Snappa offers unlimited possibilities for creative ways you can use to promote your podcast.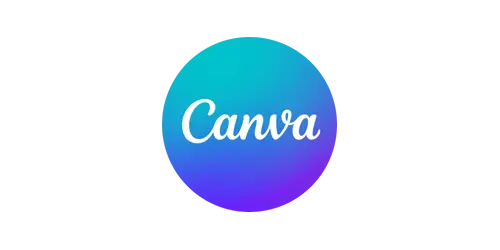 Canva is the most advanced and feature rich editor that is at the same time easy to use. It has many excellent templates, graphics, and stickers you can use to create unique visual projects. It also allows you to create impressive marketing materials to promote your business and show. All of our podcasting resources are done in Canva.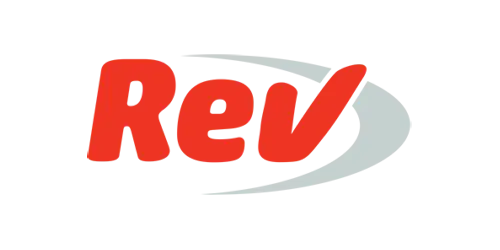 Rev is more than just a transcription service. It will transform your podcast episodes into articles, which, when published, will bring you traffic, new listeners, email subscribers, and clients. Rev is the most accurate service on the market as it uses real people to transcribe your material, which you can publish immediately!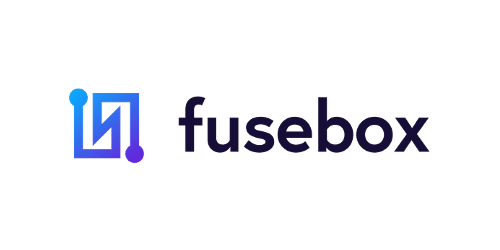 Fusebox is the best modern looking web-based podcast player. It allows for easy subscribing and sharing of your episodes. It integrates smoothly with other tools we recommend (like buzzsprout and ConvertKit), so you can work smarter and save time. Add a Fusebox player to your website and start seeing your subscriber count growing.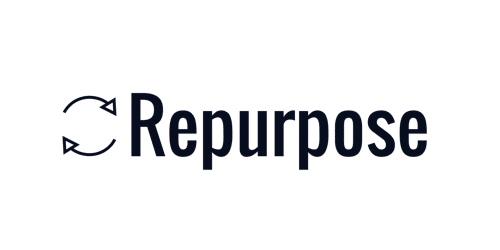 #1 SOCIAL MEDIA MARKETING
Repurpose is a brilliant marketing tool. You can automatically create workflows that will transform each episode into up to 27 pieces of content and post to YouTube, Twitter, Instagram, etc. Schedule them for the biggest impact. With Repurpose, you save 15 hours weekly on manual content adjustments and posting. We love it!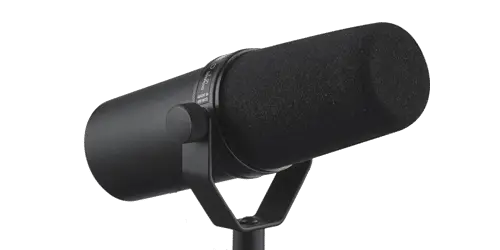 Shure SM7B is the best microphone for podcasting. You will sound amazing when using this gold standard mic. It is also a one-time investment. Its impressive quality means you won't need to upgrade in order to catch up to industry audio quality standards, as you will be using one of the best available microphones. I love my SM7B mic.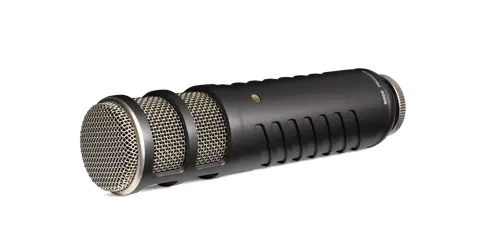 Rode Procaster is a solid sounding, dynamic XLR mic that many podcasters favor. It is easy to handle and makes you sound really nice. I think it's even better sounding than the well-regarded high-end Heil PR-40. For a large segment of podcasting enthusiasts, I would recommend the Rode Procaster as my favorite mid-tier podcasting mic.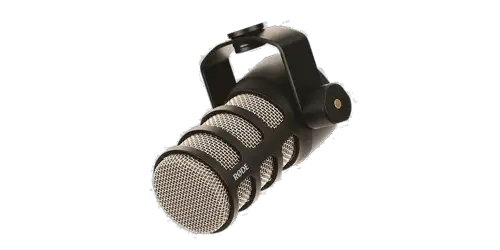 As XLR mics are in general better than USB mics, so the Rode PodMic will be better than the same price or pricier USB mics. It is a great entry level XLR mic, producing quality audio optimized for podcast recording. It has an internal pop filter to help with most sound issues and an internal shock mounting to reduce vibrations simplifying your setup.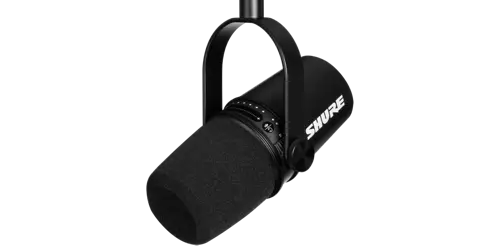 Shure MV7 is the best USB mic for podcasting. It can use an XLR connection if you need more flexibility (e.g., mixer connection). It sounds rich and wonderful. The built-in headphone output allows for direct sound monitoring while recording. Multiple controls on the mic body (mute, gain) allow for flexibility and use for collaboration.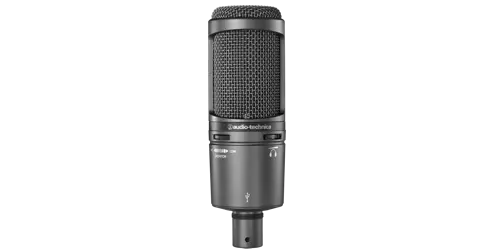 Audio Technica 2020 USB+ is a well-rounded mid tier USB podcasting mic. It comes with a small tripod for a quick start (not my favorite part of it). It sounds well and provides good quality. Remember to put a pop filter on it and record in a rather quiet place. It also has accessible controls directly on the body and a mic jack for direct audio monitoring.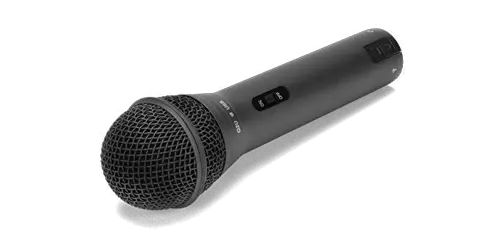 Samson Q2U is an excellent option if you are on a budget or you needed a larger setup for 4 or 6 people. Having both XLR and USB connections, it is extremely versatile, allowing you quickly change your setup depending on the type of audio content you are recording. This mic sounds really well and can easily compete with pricier USB mics.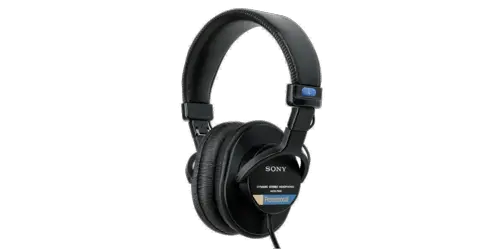 Sony MDR-7506 are my favorite podcasting headphones. They check all the must-have boxes, like gold plated adapters, great frequencies range, sensitivity, etc. They are foldable, which allows for safe carrying. I love their super lightweight, providing comfort during long work hours (one of the lightest monitor headphones on the market).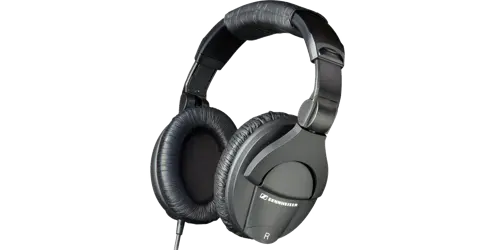 Sennheiser HD280 Pros are a global standard for audio monitoring. They offer great ambient noise reduction and have one of the highest sensitivities among monitor headphones (they can be very loud). They sound great, feel good, and offer excellent capabilities. They are built to last and have very accessible and easy to replace parts.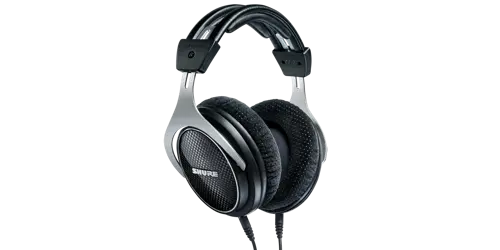 Shure SRH-1540 are my favorite premium audio monitor headphones. They feel and sound amazing. They play loud on low power. As a part of the premium experience, they come with additional pair of ear pads and a premium hard case for traveling. But the simplest thing I love about them is that they have a detachable cable!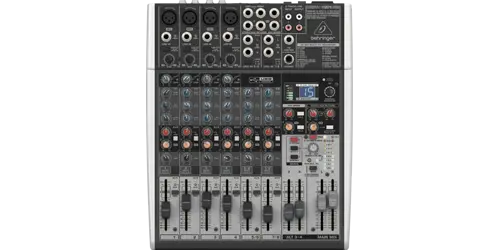 Behringer Xenyx X1204USB is my favorite mixer because of its versatility. It is great for beginners and pros. It has 4 XLR mic inputs, 8 individual channels, fast USB, precise faders, and most importantly 2 auxiliary sends. AUX sends allow you to connect a guest caller (phone or laptop) without them hearing their voice back.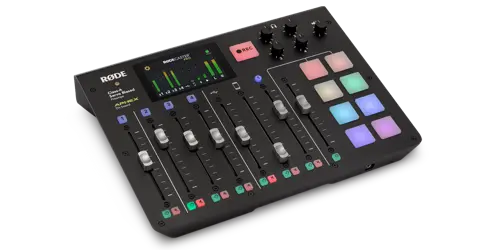 Rodecaster Pro was designed for podcasts, and it shows. It has Bluetooth for phone calls and 8 soundpads for pre-recorded sounds and live production. It comes with 4 headphone jacks (you don't need splitters!), 4 XLR mic inputs, faders, a microSD card slot, and a convenient and intuitive touch screen. It is so cool for podcasting!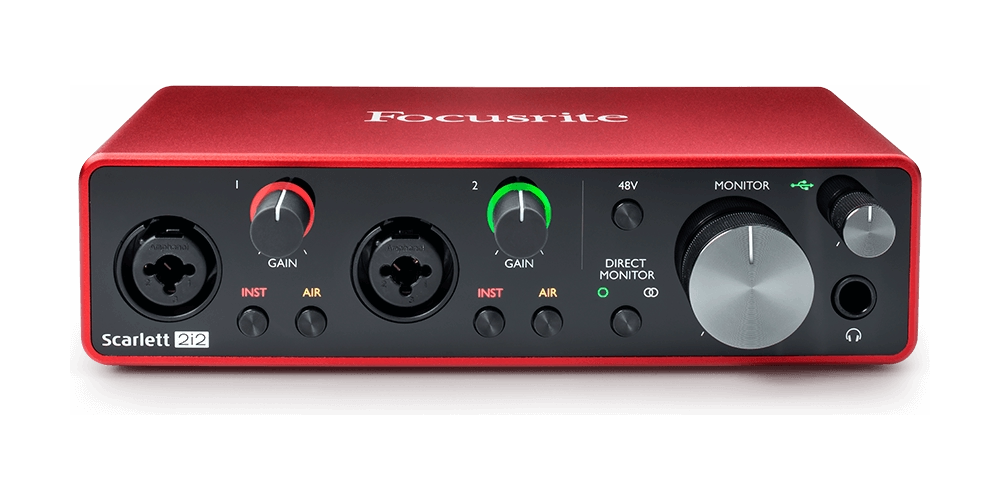 Focusrite Scarlett 2i2 is my favorite audio interface for podcast recording. It comes with 2 XLR mic inputs, allowing for 2 mics (if you need 4, check out Scarlett 18i8). It also has a decent preamp, good sampling rate for quality audio. Its direct monitoring prevents latency in your headphones. It is super easy to use. I love my Scarlett 2i2.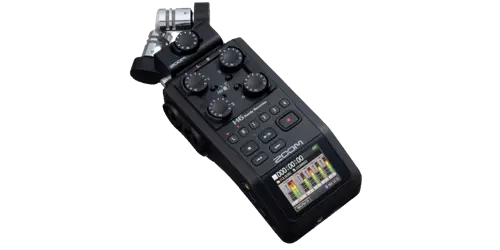 Zoom H6 is a top-level recording device. It has phantom power for your pro mics, and comes with 2 top-quality interchangeable onboard mics. It can record 6 individual audio tracks. Best device for on-the-go recording. It also works great in a studio, recording from a mixer, or acting as a USB mic or interface for your laptop. It is super flexible.
Zoom PodTrak P4 is a great mid tier, podcast dedicated recorder. It has 4 mic inputs (recorded to separate tracks), 4 headphone jacks, and 4 sound pads. I like its automatic mix-minus for call-in phone interviews or Zoom/Skype interviews. It can record on an SD card or work as an interface and record directly to your laptop, smartphone.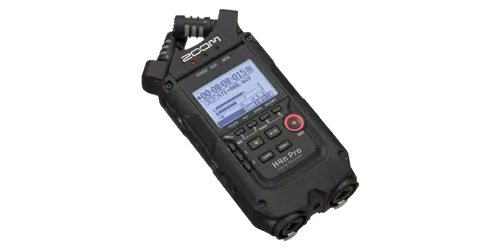 Zoom H4n Pro is great for beginners. Great for simple projects for home recording and mobile interviews. It comes with 1 headphone jack for audio monitoring, 2 pro mics, and 2 XLR inputs, for total 4 channels. It captures great sound, is easy to operate, and can work as an interface. One of the best deals for a portable recorder!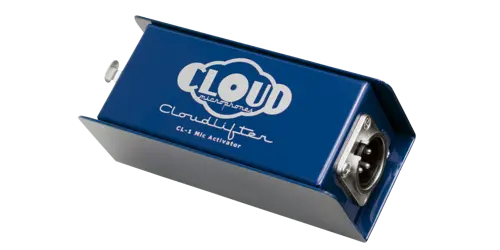 Any mic with a low sensitivity of -50 dbV/Pa or below needs a mic activator. Cloudlifter is my favorite mic activator. It is ideal for any dynamic mic as it doesn't pass phantom power. I use it daily on my Shure SM7B, which has a very low sensitivity of -59 dbV/Pa. It provides a +25 dB of clean gain, which allows an incredible audio quality recording.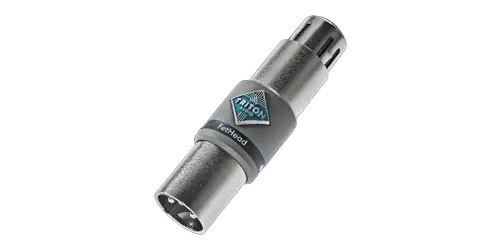 FetHead is the best inline preamp! It goes directly into your mic. It needs only one XLR cable (Cloudlifter needs 2) and allows for a clean setup on your desk. FetHead comes in 2 types - one is not passing phantom power, so it's safe for a dynamic mic, while the FetHead Phantom passes phantom power and is designed for condenser mics.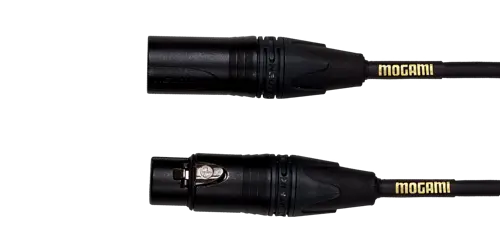 Mogami Gold Studios are the best XLR cables you can use for audio recording! The amazing recording sound due to gold connectors, low resistance, and superb cable shielding. Their premium star-quad design (4 conductors used vs. 2) gives you a low-frequency noise reduction from working electronic devices. Shorter cables minimize interference.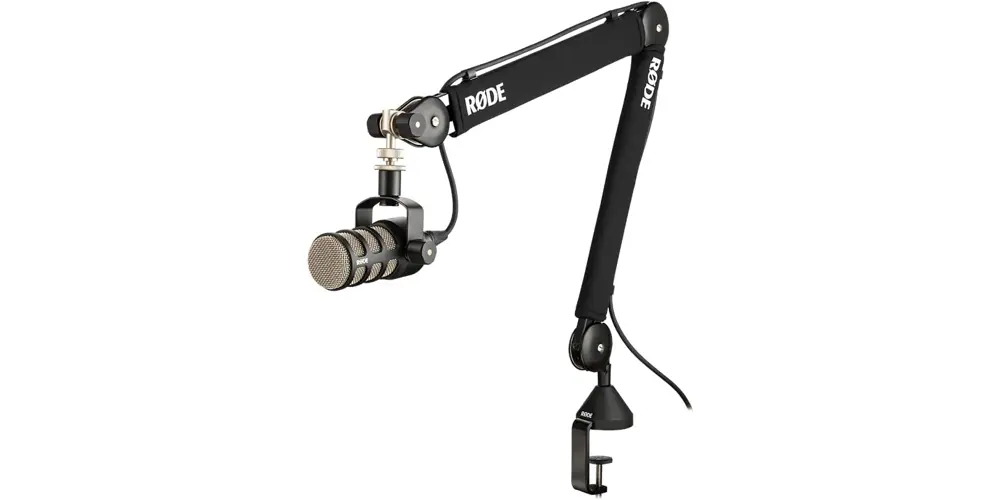 Rode PSA1+ is the best premium boom arm for heavy mics. Its recommended max weight is 2.65lb (1.2kg), so it is ideal for holding mics like Shure SM7B comfortably. It is a high-quality build. It rotates 360-degrees and doesn't produce noise during a recording when moved around. It also comes with great cable management for a clean desk setup.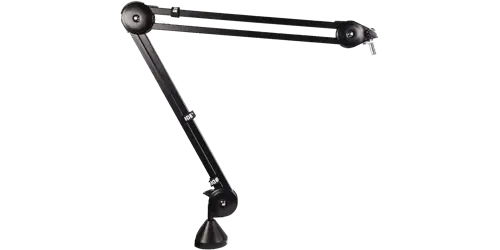 Rode PSA1 is the best lightweight stand that you can attach to your desk. The construction is extremely flexible and durable. It rotates 360-degrees and has a good reach. It has two mounting options, can easily support heavier mics, weighing up to 2.4lb (1.1kg) when combined with a shock mount. Go-to stand for most podcasting needs.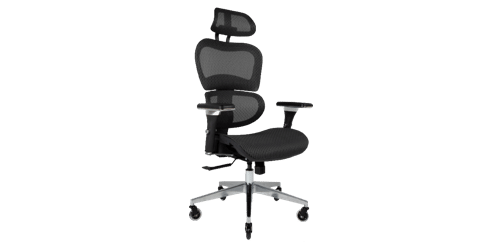 If you sit and work 100+ hours a week, you need to have a comfortable chair. Nouhaus Ergo 3D is my absolute favorite. It is fully adjustable. You can change your seat and arm height, arm angle, til, and lumbar depth and height. Anyone will find comfort working in this beauty. On top, it is super light and has nice, soft wheels for delicate floors.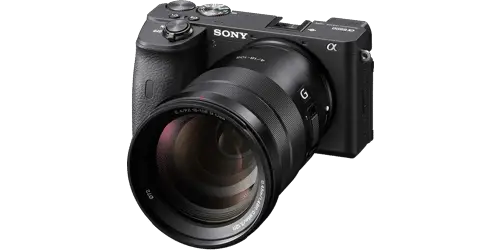 Sony a6600 is the best camera for recording quality video and growing your show and business with YouTube. It is small, light, and has a flip LCD screen to see yourself when recording. It produces incredible videos. Features I love the most in a6600 are state-of-the-art autofocus (best on the market), in-body image stabilization, and a large battery.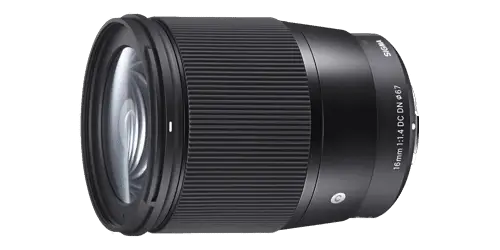 Sigma 16mm F/1.4 is the best lens for capturing effective YouTube videos and promoting your podcast and business. It works extremely fast. The 16mm focal length makes you get close to the camera for a personal connection with the viewer. It allows for a nice blur which results in a great cinematic effect. I absolutely love my Sigma!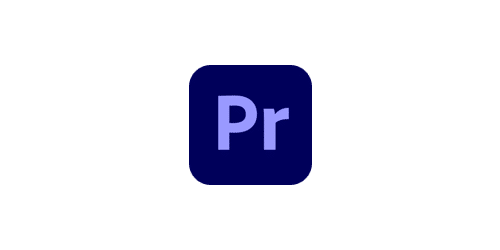 Premiere Pro is the gold standard application for video editing. It is incredibly advanced, works smoothly, and will allow you to produce professional looking videos. It has a bit of a learning curve (like all pro video editors), but once you learn all the features, your editing process will be quick. If you have Creative Cloud, you already have it!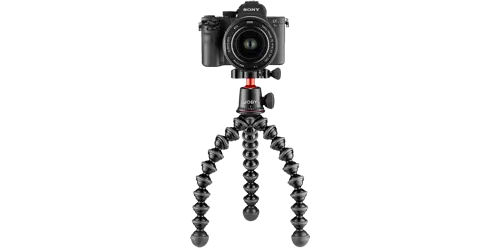 Joby GorillaPod 3K is an extremely flexible tripod for your camera. The 3K model can carry up to 6.6lb (3kg) load, providing stability even if you add a heavy lens, a cage, light, external mic, and other peripherals. Quick release plate saves a lot of time, allowing for fast and safe mounting. The newest version is incredibly solid and durable!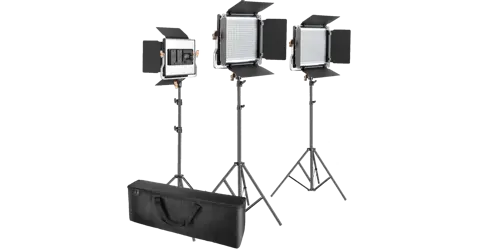 GVM's 3 kit light set is amazing. 3 lights create cinematic effects and high production value, as you have your key, fill, and hair light. This set is lightweight and has great light output. You can change the light temperature, and you can run it on power or batteries. Compact size allows for easy storage. Dimmable light works great in smaller rooms!
Joby GripTight Pro is an awesome stand for recording with your smartphone. Use it for your b-roll footage or as your main clip if you have a powerful smartphone. It has a removable coldshoe so that you can add a light or a mic. Easily adjust tilt and mode depending on your recording. Solid and stable stand for priciest smartphones.
IMPORTANT DISCLOSURE: PLEASE READ
We're proud affiliates for these tools, meaning if you click a link for a tool and make a purchase, we earn a commission at no extra cost to you. Our recommendations are based on experience with and knowledge of these companies and their products, and we recommend them because they are genuinely helpful and useful, not because of the small commissions we may receive. While we are always careful to only recommend the products we use and love, we want to be open and transparent about our relationship with companies we recommend.
Save Time & Money With Our Choices!
How Much We've Spent Testing
Time We've Spent Testing and Using Products
We only recommend tested, high quality products which we strongly believe in, use currently, or have used extensively in the past.