When I was a beginner, I was wondering do I need an audio interface for podcasting, if my first show won't be very complicated. Now, I can easily say who will be ok recording without an interface.
An audio interface is not needed to record a podcast or voice-over, but is recommended. You need an audio interface for podcasting to connect pro dynamic mics and capture speakers on separate tracks. USB mics are sufficient only for 1 or 2 people and will create a 1 track recording.
Let's now consider multiple individual scenarios to make sure if you should decide to go with a simple USB mic with no audio interface, or maybe go with an interface if you need all the benefits that come from having it.
How does an audio interface work?
An audio interface converts analog signals from the analog microphone (or any instrument that is plugged into it) into a digital signal that your computer and software can read. It acts as an external sound card. It can also send an analog signal directly to your headphones or speakers, so you can monitor the signal without any delay.
In general, analog signals have a continuous sequence with continuous values (blue line on the chart). Your computer can't read values unless it is sequenced digital data.
Your audio interface translates that into a digital signal. Digital signals (red line on the chart) are represented by a sequence of discrete values where the signal is broken down into sequences that depend on the time series or sampling rate.
There are two core parameters of such a conversion:
Sample rate – to get an accurate picture of an analog sound wave, it must be sampled many times a second. For example, the standard sampling rate for CDs is 44.1kHz or 44,100 times per second (here you have a more detailed explanation of what sampling rate is), 
Bit depth – is a range that can be assigned to each particular sample. It is defined in bits (1 or 0). 16-bit is the standard for CDs which, when expressed in binary (2 to the power of 16), can express values between 0 and 65,536 (and here is more on bit depth).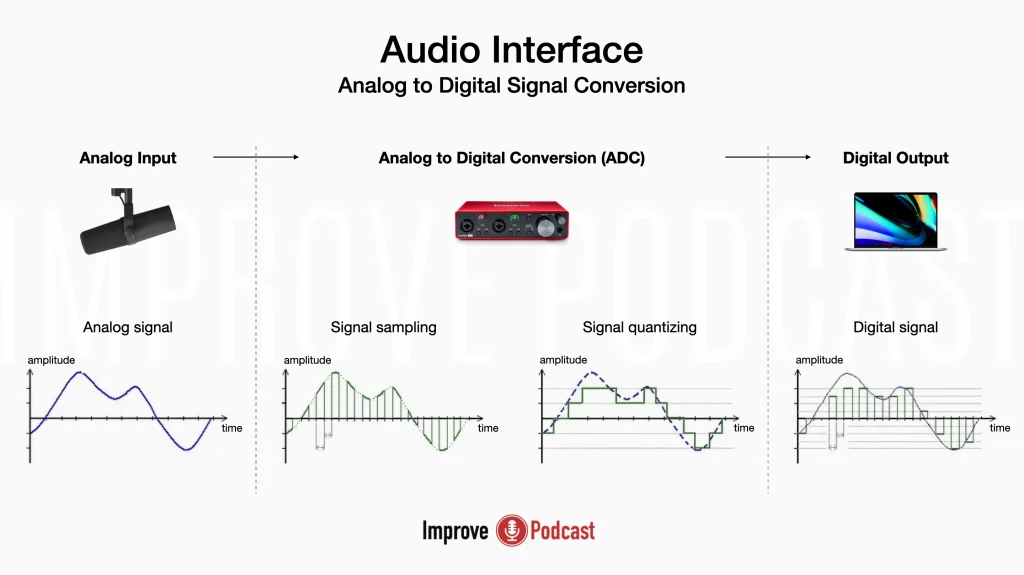 Once the analog audio signal is translated to a digital signal, your audio editing program (DAW) can change it at will.
But that is just the most important thing an audio interface is responsible for. It does much more.
Main functions of an audio interface:
Convert an audio signal from an analog XLR mic into a digital signal for a computer to interpret,
Send audio signal directly to headphones or speakers to monitor signal without any delay,
Additionally, an audio interface can:
Allow you to connect multiple sound sources,
Allow recording each source to an individual track,
Enable you to use professional microphones with an XLR connection,
Provide a 48V phantom power for a condenser microphone or for an inline preamp,
Control each input volume from separate signals individually,
Provide a better audio quality than a USB mic.
Looking only at features of an audio interface, you need one if you care about recording better sound than the one offered by USB mics. 
Here are audio interfaces I recommend for podcasting.
I use the 2i2 model for a few years now, since it was launched in 2019 and it works great.
| | Scarlett Solo | Scarlett 2i2 | Scarlett 18i8 |
| --- | --- | --- | --- |
| Customer rating | 4.7 out of 5 stars | 4.7 out of 5 stars | 4.8 out of 5 stars |
| | | | |
| Connectivity | USB Type-C | USB Type-C | USB Type-C |
| Mics XLR Combo | 1 | 2 | 4 |
| Mic Preamps built-in | Yes | Yes | Yes |
| Ins / Outs | 2-2 | 2-2 | 18-8 |
| MIDI | No | No | Yes |
| Optical | No | No | Yes |
| Max sample rate | 192kHz/24-bit | 192kHz/24-bit | 192kHz/24-bit |
| Phantom Power | Yes | Yes | Yes |
| Direct Monitor | Yes | Yes | Yes |
| | check price | check price | check price |
Comparison between Scarlett Solo vs Scarlett 2i2 vs Scarlett 18i8
What does an audio interface do for a podcast?
Here are the benefits of recording with an audio interface vs. recording with a USB microphone. That simple side-by-side comparison clearly represents all the benefits you get from using an audio interface.
| | Recording with an Audio Interface | Recording without an Audio Interface (USB mic setup only) |
| --- | --- | --- |
| Pros | Higher audio quality – in general, a good, mid-tier XLR microphone with an audio interface will sound better over a more expensive USB mic. | Lower audio quality – USB mics as a rule sound worse than e.g. dynamic microphones with an audio interface. |
| | Multitrack recording – audio interface allows you to record different speakers on different tracks. | Singletrack recording – USB microphones record everything to a single audio file. |
| | Professional editing – removing cross-talk, background noise, or coughs is easy when everyone has separate tracks. | Limited options – USB ports have limited capabilities, and computers do not handle multiple USB mics well. |
| | Advanced editing – you can apply EQ, change volume levels on each track separately to make each track sound professional. | Advanced editing – you are limited at what you can do to the track and still make it sound good. Volume level change affects everything. |
| | More options – you can connect many XLR microphones. | Limited options – USB ports have limited capabilities and computers do not handle multiple USB mics well. |
| Cons | More expensive setup – you need a mic, an interface, and 2 XLR cables | Less expensive – you just need a mic (usually comes with a USB cable). |
| | Takes more place – both on the desk and when you store your gear. | Very compact setup – you can just put your mic in a closet when you don't need it. |
What types of recording setups require an audio interface?
Generally, I recommend everyone to use XLR microphones, as they sound better. You will learn more about audio recording from the very first time you use an XLR mic. Lastly, anyone who records professionally long-term uses XLR microphones with either an audio interface or with a mixer.
Here is a cheat sheet for making a decision if you should get an interface:
| | USB mic setup | Audio interface setup | Mixer setup |
| --- | --- | --- | --- |
| 1 person recording | Good enough if you are on a budget but you will feel limitations quickly. | Ideal solution – consider Scarlett Solo (check current price). | Not needed. Too many features. |
| 2 people recording | Avoid – you will soon stumble upon editing issues. | Ideal solution – consider Scarlett 2i2 (check current price). | Not needed. Too many features, unless 1 person is remote (co-host or interviewee). |
| 3+ people recording | Avoid – you need a more versatile recording setup. | Ok – but at this point, you should switch to using a mixer. | Ideal solution – consider Behringer Xenyx 1204USB (check current price). |
Does an audio interface improve sound quality?
Using an audio interface improves sound quality when compared to a USB microphone. The interface has built-in preamps, and the XLR mic can use additional inline preamps. A chassis of the interface allows housing a high-quality analog to digital converts, providing a much higher output quality.
In audio signal conversion, the size of the equipment matters. Bigger devices allow housing more precise circuits resulting in higher audio quality.
What does a "better audio quality" even mean?
As a device translates an analog signal into digital, it has to perform thousands of measurements per second. E.g., the standard sample rate for CDs and podcasts is 44.1kHz, so the audio interface performs 44.100 measurements per second. The precision of those measurements impacts the audio quality.
The quality or accuracy of these conversions is largely, but not exclusively, down to the quality of the electronic components contained in the audio interface. Bigger devices have more room to store more precise measuring instruments.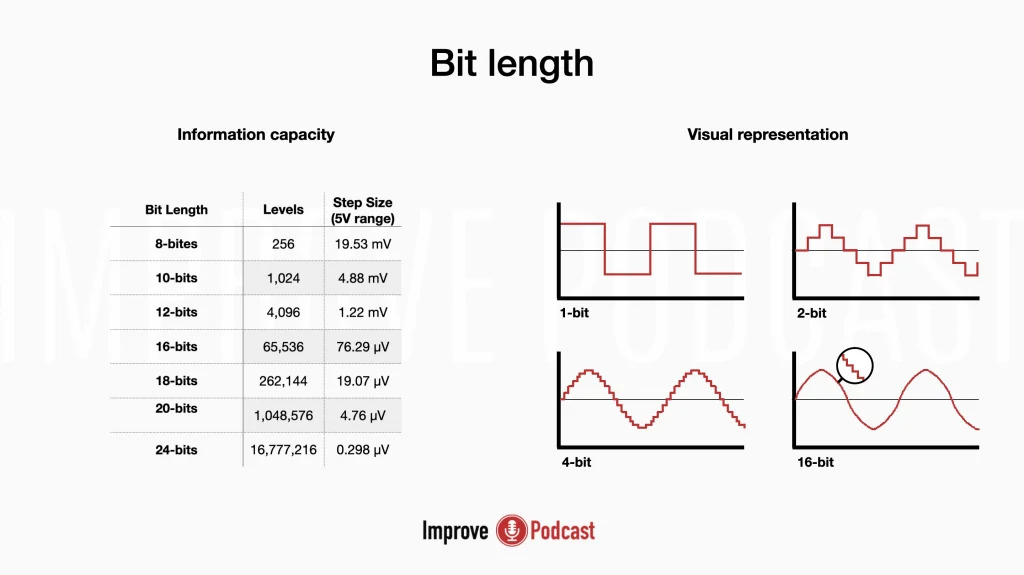 What are the alternatives to recording with an audio interface?
A simple alternative to recording audio is using a USB microphone. USB mic, however, has a lot of limitations. USB microphone will only convert an analog signal into digital. Some modern USB mics have a headphone jack to monitor your audio. The biggest limitation of using a USB mic is the single-track output. If you record more than 1 person on a single track you won't be able to use many advanced audio editing options even with premium audio editing software.
In this case, I would recommend a simple device like Samson Q2U (check current price) – it is an excellent option if you are on a budget. This mic sounds really well and can easily compete with pricier USB mics.
A flexible alternative for the undecided is buying a microphone that has both USB and XLR connections available. Such microphones combine the flexibility and ease of use of any USB device and still allow you to grow your equipment setup when you will need to switch to using an audio interface or a mixer.
Recommended mics here are:
Shure MV7 (check current price) is the best USB mic for podcasting that also has an XLR connection. It sounds rich and wonderful. The built-in headphone output allows for direct sound monitoring while recording. Multiple controls on the mic body (mute, gain) allow for flexibility and use for collaboration.
AT 2020 USB+ (check current price) is a well-rounded mid-tier USB podcasting mic with an option to connect with an XLR cable. You need to buy a pop filter as it is not usually sold with one. It also has accessible controls directly on the body and a mic jack for direct audio monitoring.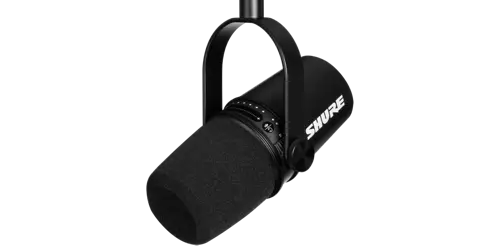 The most complex alternative to recording audio is using a mixer. The mixer allows you to record multiple sound sources and send signals to many devices at the same time. It is perfect if you are recording many people and if some speakers are remote (Skype, Zoom, phone).
Behringer Xenyx X1204USB (check current price) is my favorite mixer because of its versatility. It is great for beginners and pros. It has 4 XLR mic inputs, 8 individual channels, fast USB, precise faders, and most importantly 2 auxiliary sends. AUX sends allow you to connect a guest caller (phone or laptop) without them hearing their voice back.
Rode Rodecaster Pro (check current price) was designed for podcasts, and it shows. It has Bluetooth for phone calls and 8 soundpads for pre-recorded sounds and live production. It comes with 4 headphone jacks (you don't need splitters!), 4 XLR mic inputs, faders, a microSD card slot, and a convenient and intuitive touch screen. It is so cool for podcasting!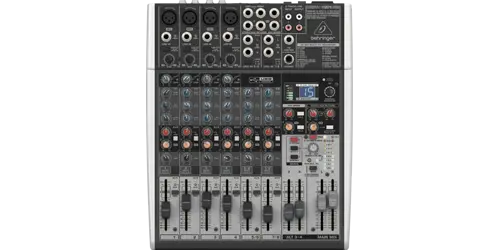 In Conclusion
It is not needed but is highly recommended to start recording audio using an audio interface. Without an interface, you will be limited to recording only 1 or 2 people, and you will have issues editing cross-talk or applying quality EQ effects, making each speaker sound distinct and more pleasant.
An audio interface is highly recommended even if you record in a one-person setup as it allows you to connect higher-quality dynamic microphones like Shure SM7B.
If you have a demanding setup where you need to record multiple people or instruments or have an external sound source (like a caller or a person recording remotely), you should consider a mixer.