Email Marketing for a Podcast extends the relationship the host has with its listeners, allows for personal communication, and opens additional sales and marketing opportunities. Growing a mailing list for a podcast is crucial as it is a financial asset and is the only channel that you control 100%.
Time and time again, I have witnessed marketers as well as various business owners around me claiming "Email Marketing" to be dead.
But what if I told you that's one of the biggest myths that I have ever come across?
Email marketing isn't dead. It has merely changed and evolved. So it requires a more modern approach if you want to be successful, and it can be enormously effective when deployed correctly!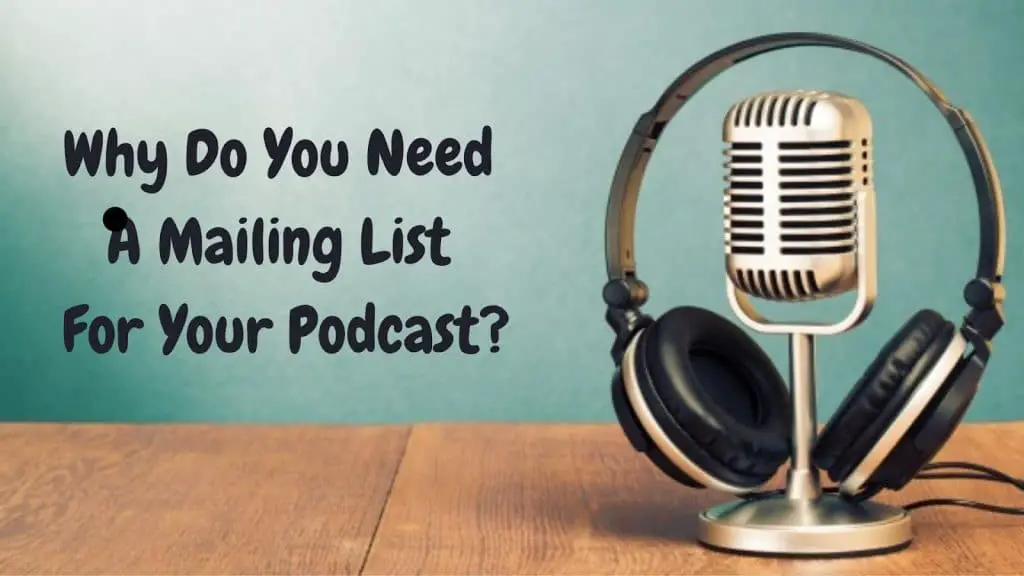 Email Marketing is one of the biggest marketing tools that you could equip in your arsenal.
If you have been in the marketing field for long, then you'd have definitely heard of mailing lists.
And if you don't know what a mailing list is, then you are in for a ride. You're about to come across one of the most effective ways to grow your audience.
Talking about podcasting, your first step would definitely be to get your podcast up and running. You need to choose the right idea and get good podcasting gear.
Producing high-quality, engaging podcasts will, of course, be your top priority.
But what next?
And that's where you need to take your next step.
That's building your mailing list is what I am talking about.
It's one of the most overlooked, yet most important steps that you definitely need to take in your podcasting journey.
That's the only way you will be able to connect with your audience.
In this blog post, not only will we take a look at the top reasons why you should build a mailing list for your podcast, but we will also help you get your journey started.
Well, then!
Let's begin.
Let's begin with the communication part.
---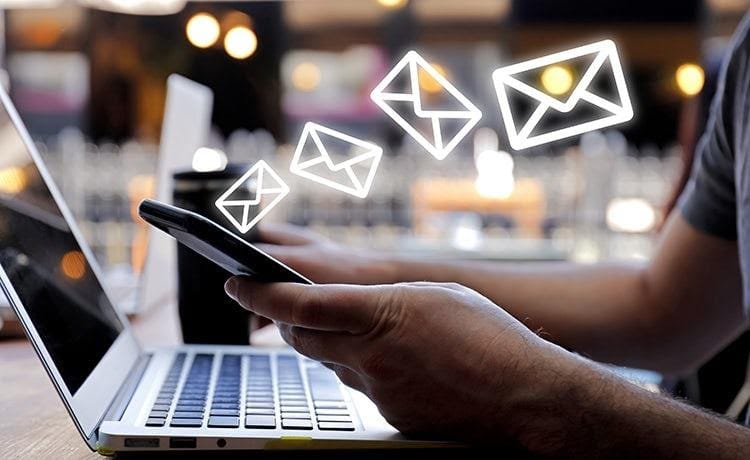 Email Communication with Podcast Listeners
1. Effective Way To Communicate With Your Audience Daily On A Personal Level
If you want to succeed, you need to find a way to communicate with your audience on a regular basis.
And that's what building an email list will help you with.
An email will directly land you in your audience's inbox.
In the case of email marketing for a podcast, there's no ranking system involved.
It's absolutely personal and direct.
Let's just assume that you have a huge podcast episode coming up in the next week.
If you have recently begun, how will your audience know about it?
How will you be able to let your audience know that you have something huge coming up?
Building a mailing list for your podcast will make sure that you are adding value to the lives of your audience by conveying meaningful information to them in a timely manner.
Building a mailing list for a podcast will ensure that your message reaches all of your subscribers, which isn't quite the case with social media, podcast as well as YouTube.
The way these other platforms work is that all creators are competing for people's attention. Your post on social media has extremely high competition. Unfortunately, due to algorithms, your post most likely is no longer visible after a few hours. 
Not everyone on your list might have listened to your last podcast. Not everyone will come across your social media post.
And that's where email marketing for a podcast comes in.
Your mail will directly land on your audience's mailbox, thereby ensuring that you are conveying some valuable information to your audience effectively.
2. Developing Trust & Relationship With Your Audience
Don't we all read our emails?
Mailbox is very personal.
Podcast email marketing's one of the most effective ways to build a connection with your audience.
While subscribing to your podcast mailing list, your audience has already opted to listed from you.
They might be really interested in staying updated with your upcoming content. 
And that's what you'll be providing them with.
Every time something new and exciting comes up, you can convey the information to the people who really want to hear about it.
That's how you will be building a healthy relationship with your audience.
Plus, it's one-to-one.
It's not a public newsfeed. You'll be conveying information to them on a personal level. You can even personalize your emails to let your audience know that you care about them.
If they have any questions, they can reply back to you privately with confidence.
3. It's The Only Communication Channel You Own and Control 100%
The sub-heading says it all.
There are hundreds of communication platforms out there.
You can definitely equip social media marketing in your arsenal. I'd say it's one of the most effective marketing tactics if you use it correctly.
However, you don't own any of the social media platforms, right?
Facebook! Instagram! LinkedIn! Tumblr! WhatsApp! Twitter!
None of us owns these platforms.
Well, we are definitely not talking about Mark Zuckerberg.
Your SEO, as well as your social media marketing efforts, can all go to waste if they decide to change their policies.
Whereas, in the case of an email list, that's not the case.
Email marketing for a podcast is the only communication channel that you fully control.
You aren't limited to any policies.
Talking about podcasts, you don't own it entirely.
We can, of course, have a debate over it.
Your podcast is only semi-owned.
Why?
There's no doubt that the show is yours. However, the RSS feed may be from the media host.
Your show is discoverable through a directory like Apple Podcast or Spotify. And it is available through an application, again owned and controlled by another company.
In short, you definitely don't own your podcast entirely.
Moving forward, let's talk about monetization.
---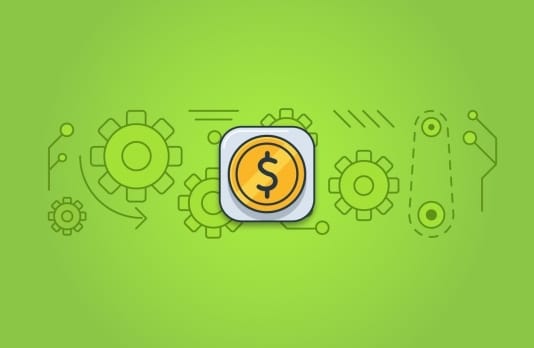 How to implement Email Marketing for a Podcast Monetization
1. Online Asset – real people email addresses have a lot of value
A podcast email list full of real people who open and read emails is very valuable.
It can turn out to be one of the biggest assets online.
Real email addresses hold a great deal of value as people get familiar with your messages, products, and services.
I've seen various business owners as well as marketers buying an email list on various online platforms. It's definitely not the right way to go.
Besides the legality of such a list, sending messages to people who don't know you will have very poor results.
And if you already have an email list, you can reach out to a huge amount of people in just a single click.
If they have subscribed willingly to your list, you have a much higher chance they will read your message.
2. Earn Through Ads when people visit your site after mailing them
Monetizing your podcast with ads is one of the most popular ways of earning money with your show.
But there are other methods you can build upon your content and increase your revenue.
All you need to do is to equip the right tactics.
On top of the ads on your show, you can earn through display ads on your podcasting website. 
If you already have an email list, you can just implement ads on your website, and you can encourage users to visit your website.
Once they land on your website, you will earn between $4 up to $25 for every 1000 ad impressions. 
You can start a website and start publishing those valuable transcripts in minutes. Here is my shortlist of best host I recommend for getting your podcasting website up and running:
TOP
Best Website Hosts
Ideal for whom?

1

BlueHost is best for beginners looking for an affordable and reliable provider
check prices

2

SiteGround is great for growing if you already have a mid-size audience
check prices

3

Pick WPX if you have a large audience demanding the best experience
check prices
If you want to read more about how to earn through ads and podcast transcripts, read this guide.
3. Sell High Ticket Items To People Who Have A Relationship With You
It's easier to sell high-ticket items to people who have a relationship with you.
And if you want to build a relationship with your audience, you need to build your own email list.
How ticket items, the ones that you can value above $500 will be sold much more effectively if people know you, value your knowledge, and help you have provided over the years.
In your podcasts and mails, you can drip parts of the knowledge and then package it all, with some premium value and offer it as a high-ticket info product. 
4. Leverage Your Audience To Expand & Grow Other Businesses
In this era of digitalization, various business owners all across the world are looking forward to establishing their dominance and authority.
And if you have built a mailing list for your podcast, and decide to engage in other business opportunities, you can greatly boost your new business with the usage of your podcast mailing list.
Just advertise your new business to your current fans.
If you are a trusted host, then people who like your work will most likely try out your new business offer.
Think about building a mailing list from your podcast listeners as a long term investment. You can use it to grow multiple opportunities in the future. 
And that's how monetization works for podcasters who have their own mailing list.
---
Email Marketing for a Podcast – 9 Step Execution Plan
But building an email list right from scratch isn't a piece of cake.
You need to spend a great deal of your time learning the basics.
Not many podcasters find themselves failing while building their own mailing list.
And that's exactly what I will address next.
Let's take a look at the step-by-step approach for podcast email marketing.
1. Build An Email List With A Lead Magnet Offered On A Website
Want to grow your email list with qualified subscribers?
A lead magnet is an answer.
Lead magnets are one of the most effective ways to collect the prospective audience's contact details.
But what exactly is a lead magnet?
Equipping lead magnets is a marketing strategy where you'll be offering an incentive and ask your site's visitors for their contact details.
How many times have you been asked to enter your contact information to download that free e-book?
Definitely, a lot.
Here's how a lead magnet journey looks like:
Call-To-Action > Landing Page > Thank You Confirmation > Email Series
2. Develop Relationships By Offering Free Solutions & Advice
It's no secret that audiences might be facing a lot of problems in their daily lives. They might have tuned in to your podcast to have a solution to their problems.
And that's exactly where you capitalize.
You provide them with a free solution.
Of course, they wouldn't mind paying for a solution that helps them out a lot.
But in order to build a long-lasting relationship, I'd suggest you should provide free solutions and advice to your audience.
In return, they wouldn't mind subscribing to your mailing list.
And that's how you will be building one of your biggest online assets.
3. Offer Free Value Than Focusing On Sales
Your primary goal, right now, is building a relationship with your audience.
Asking them to buy your products and services will not help you in the initial phase.
Instead, it will do more harm than good.
Not a big percentage of your audience is ready to buy your products or services.
They aren't ready to make a purchase.
The chances are that they don't trust you enough to provide them with a solution to their problems.
Your first step is to make them believe you. You need to build the level of trust that will make them take the desired action.
And one of the most effective ways to do just that is by offering free value rather than focusing more on sales.
Don't eliminate promoting your products and services entirely out of the equation.
Keep it low.
That's how you will be able to march forward.
4. Personalize Each Email
Make sure that you ask your new email subscribers for their first name.
Personalizing your emails can have a huge impact on the open rates.
Plus, it will gradually reduce the unsubscribe rates.
According to a recent study, about 70% of the overall podcasters that managed to exceed their revenue goals had a personalization documented strategy.
That's exactly why you should use it to your advantage.
5. Reinforce relationship with trip-wire products
Developing and offering trip-wire products is the next step in your sales journey.
It is an intermediate step you should take after offering a free product, and before you pitch your high-ticket item.
You need to find a way to produce a great value offer you can price at around $5-$10. You will show your listeners that you offer great value at a reasonable price.
Offering a trip-wire product through your podcast email list will give you a lot of feedback, which people on your list are most likely to buy high-ticket items.
Later you can segment your audience even further and send different communication to this group vs. the group that didn't purchase the trip-wire product.
6. Engage With Your Audience
Highly engaged clients buy more, are more loyal, promote your show, etc. We have a whole analysis done about how engaging your audience positively impacts your business relationship with listeners (check it here).
You should engage your audience on your show but also through your mailing list.
Ask your audience for their opinions.
What problems do you face the most?
What are your primary goals?
Are there secondary goals?
Did my last podcast address your problems?
Did you come across a solution
I want you to focus on their pain point.
That's how they will be interested in engaging with you.
Ask them for their honest opinions.
Conduct a survey. Make sure that it's meaningful.
In the end, you need to make sure to ask your audience to sign up to your mailing list.
7. Nurture Leads
Lead nurturing is all about developing a relationship with your listeners at each and every step of your sales funnel.
Almost 80% of your new leads aren't yet ready to take the desired action.
In short, they aren't ready to sign up for your mailing list.
And that's exactly where lead nurturing will help you out.
Surprise them with quality and with new projects.
That's the only way you will be able to let more people sign up for your mailing list.
8. Request a sale of a high-ticket item
Finally, when you have developed a relationship, delivered free products, and trip-wire products, your audience should be ready for a high-ticket offer.
You can offer an affiliate product or an info-product that you have prepared yourself. 
The idea is that by the time you offer something expensive, you should take enough time to prove your value and trustworthiness.
Podcast email marketing helps you with nurturing that trust on your path to finally offer a high-ticket item.
9. Retain Clients
You'll have to spend 5 times more attracting new clients than retaining the already existing ones.
And that's what email marketing for a podcast helps you with.
Same's the case with podcasting.
Let's just assume that one of your listeners didn't find your last podcast to be engaging. In that case, there's a really lower chance that he/she will be turning on to the next one.
And that's where email marketing comes in.
You can send out a personalized email providing details about your next podcast that will make you retain your already existing listeners.
But you need to make sure that the email is attractive and manages to grab the attention of your audience at the very first sight.
---
Solutions to Use for your Podcast Email Marketing
If you are looking for a good solution to launch your podcast email marketing, there are two products I recommend:
sendinblue – great for anyone who is just starting and wants to quickly and effortlessly set up a way to build a mailing list for a podcast. It is great to learn email marketing and grow your business.
convertkit – this is a go-to platform with multiple functionalities. Pick this if you want to elevate your email marketing game.
---
Conclusion
Implementation of Email Marketing for a Podcast Show is essential if you are planning to develop relationships with your listeners and finally monetize your podcast successfully.
If you haven't already started building your podcast mailing list, then you are missing out a lot.
Email marketing for a podcast can turn out to be one of your biggest marketing tools. All you need to do in order to achieve success is to apply the right tactics, and you'll soon have a rich mailing list in your hands.
So, what are you waiting for?
Build your mailing list today!
What are the solutions you have used to make your podcast email marketing effective?