Whether you have already been podcasting for a while now or on the verge of launching your first episode – I am sure this question must have crossed your mind, i.e., how to become a podcasting expert? 
Due to the soaring popularity of podcasts, more and more people are getting interested in diving into the podcasting world. Podcasting attracts many newcomers- one of the main reasons being there are almost no entry barriers. Consequently, there are many people with varying skill levels running podcast shows. 
How would you know where you stand, and how to climb the ladder of successful podcasting?
To progress in life, assessing your current position is necessary, and that's what I want to help you do. In this post, I will tell you how to become a podcasting expert, as I want you to put your efforts, big and small, all in the right direction.
How to become a podcasting expert?
Understanding the journey that lays ahead of you will make it easier for you during the time of hardship when you transition from amateur to professional, to an authority in your field. Finally, when you know what you need to do, it will be easier for you to gain celebrity status and become an expert and a couch to other podcasters.
---

1. Amateur Podcaster
Podcasting is an open platform. You do not have to give a test, an audition, or show proof of your skills and experience to get into it. Consequently, many new and enthusiastic folks want to test the waters. 
You might be cautious about foraying into podcasting, and wondering how to become a podcasting expert, but you are not alone. You can confidently take the first step of launching your podcast, as a lot of podcasts are run by amateurs like you, who have just the basic skills.
I don't mean to underestimate you if you are an amateur. Rather, I would congratulate you for taking the first step. There are many folks who just dream of making a podcast or writing blogs but never really make a beginning. I want to see you succeed, that's why I want to help you understand the difference between you and the more experienced podcasters so that you know the areas to work upon.
Many of you are still learning about podcasting, and you are making constant improvisations to your work. I am sure you must be spending a lot of time exploring your subject and honing your tech skills to make a better podcast. That's commendable.
You may lack confidence, and you might be allowing that to come in the way of your work. Many might be doing a terrific job of making a podcast but suffer from imposter syndrome. You doubt your achievements – you think it is all a fluke, and there is a constant fear that you will falter someday. 
Everyone Starts at Exactly the Same Plane
In the vast crowd of podcasters, if listeners are taking an interest in your work, that is not a fluke – you do have something that is of importance to others. 
You should keep track of which episodes garnered more interest and take feedback from listeners to know what they found good. This will help you identify your strong points and the interest of the audience. You should confidently own your success, understand what when right, and how to maintain it!
Don't delay or make too many revisions of your episode. You may keep pondering how to become a podcasting expert and try to achieve an imaginary level of perfection, and you will not be able to release episodes on time. Set a timeframe for releasing episodes – something that gives you enough space to work, but realistic enough to deliver new content at a frequent pace.
---

2. Professional Podcaster
This is the next level where you will find yourself after you have honed your skills and gained considerable experience. You would realize it yourself that you are better off in terms of your knowledge and execution than the time when you had just started podcasting.
In your desire to understand how to become a podcasting expert, you have ingrained perseverance and hard work in your routine. You have a strong grip on the finer aspects of podcasting, yet you have not lost sight of the big picture. You can handle technology better – the mic setup doesn't take hours, the editing doesn't leave you in a cold sweat, and you can swiftly manage your podcast promotions. 
Your episodes sound spontaneous rather than scripted. Your voice is confident, you know where to place the music, and the episodes are of a consistent duration. The experiments have reduced, and one can identify your unique style in your podcast.
You haven't lost your enthusiasm for searching for new stories and angles, but now you are a long-term player, and you don't think only about your next episode. You instead plan your next ten episodes and unfold them strategically.
Next Step – Understand What Drives Downloads and Revenue
Anyone who has ever thought about how to become a podcasting expert must have considered two important figures – downloads and revenue. And as a professional podcaster, you can now be assured of these two counts. You have a great show – there are your loyal listeners who look forward to your new episodes and recommend your show to others. There are probably enough downloads for you to earn money from your podcast – that monetization plan that you had already chalked out a while ago, you can put it in motion! 
When you first started podcasting, it was an outlet for your passion. While you are still passionate about your niche, you know how to incorporate your audience's interest in your work. The podcast doesn't revolve around you anywhere, and listeners are at its heart. You connect with them and weave your episodes around their interests.
Your show compels listeners to think. The podcast is no longer a monologue for them, and they can ask you their queries through Q&A sessions or live chats, or even be a part of your show!
---

3. Authority in a Field
 You are the podcaster whom listeners look out for! Even as you wondered how to become a podcasting expert, you never abandoned your initial calling. You knew that people come to your and value your uniqueness – hence the idea of imitating someone else was always off the table for you.
And sticking to your ideas and honing your skills is paying off now. You have earned name and fame as a podcaster – listeners know who you are and what your brand stands for. They wait for your episodes, and your show is like a holy grail for them. They consider you as a highly knowledgeable person, and your podcast is a resource that they actively search and access for getting answers to their queries. 
And you strategically utilize this persona to spread your roots wider! Your podcast is not just a monologue or a sermon for listeners, and you actively engage with your listeners. You not only use their feedback to improve your show, but you also make their problems the focal point of your show!
Build a More Personal Approach and Engage More
You know that engagement with listeners is more than comments and feedback, and that is why you reach out to them through multiple channels. Listeners can easily reach your website through your show notes, where they can learn more about your personal and professional history. Since many people are interested in exploring your past episodes and other work, the website is their place to go, and hence you make efforts to maintain it.
You also know that the best way of staying on your audience's radar is to have a presence in their email inbox, and that's why you have curated a mailing list that you utilize to connect with your listeners. You understand that it's a good gesture to send a welcome email that introduces your podcast. And you utilize these mail updates to lead people to your new episodes as well as your landing page. 
You are someone who adds value to your listeners' lives. You are no longer making episodes on generic topics, but you are providing a very specific solution. While other podcasters will ponder how to become a podcasting expert, you asked that question your listeners! You conducted polls, took the feedback to know what concerns your audience the most, and customized your work around that. Every listener relates to your show at some level.
---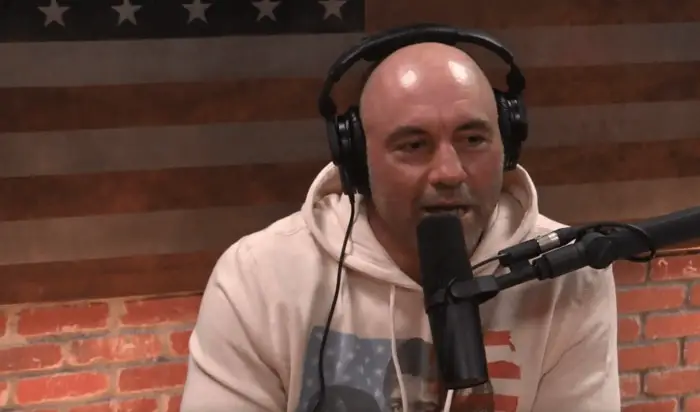 4. Celebrity Status
This is a level that only a handful of podcasters will reach. If you have reached here, you can take pride in your fame. And use it to strengthen your brand further, expand your work, and even champion causes that you care about.
Your show is now very famous, and listeners reach out to your podcasts (rather than constantly baiting them). Of course, that's because of the quality of your work and all the hard work that you have put in your work. Your podcast is the podcast that amateurs would listen to for hours, and experienced podcasters would look up to.
You have a big circle of followers; they subscribe to your work and follow you on social media too. They stay as excited about your work as you are, and they are happy to pay to subscribe to it. People share your podcast with their friends and family. You have a place on their Facebook walls and Instagram stories. You value this appreciation, and in return, you take out time to connect with your fans. 
Bolstered by your success, you launch new projects – a new podcast show, or maybe a book on your subject. 
When the creators of Chapo Trap House, an American political podcast, published their book titled The Chapo Guide to Revolution – two years after their podcast launch (and very successful Patreon monetization strategy), it was quick to rise to the number 6 position on The New York Times Best Seller list. 
There are many other examples to demonstrate that celebrity status and right intent can help you make a mark in different spheres as well.
---

5. Expert and Coach to Others
When the question arises- how to become a podcasting expert, you are the one people seek answers from! Very few people come this far along on their podcasting journey – it takes years of effort in the right direction, excellent podcasting skills, and a bit of good luck to reach here.
Your success story is an inspiration for other podcasters. When amateurs and experienced podcasters are faced with a tough situation or a dilemma, they search your shows to get the answers.
In fact, years of experience and success of your podcast has armed you with the knowledge of what really works and what doesn't. And you are confident enough to share it with newcomers. You have in-depth knowledge of your niche, and you have connections with other experts (inside the podcasting world as well as outside it).  You are the podcaster who helps other folks with the Dos and Don'ts of podcasting because you have the solutions to particular problems.
If you ever reach this level, remember your journey with humility and guide those who are perplexed and wondering how to become a podcasting expert.
Not just regular folks – podcast experts and coaches also help big brands and celebrities with their upcoming podcast. When it comes to the podcast coaches, Tim Wohlberg is one of the first names that comes to mind. His podcast development program has enabled many businesses and entrepreneurs to launch successful podcasts in three months. Tim cuts short the trial and error process for them, and takes on only one client per month – this reflects the kind of time and attention he invests in his clients.
---
Conclusions
The answer to the troubling question- how to become a podcasting expert – is not very straightforward and exact. There is no silver bullet that I can give you, but I have tried to outline the journey for you. 
With consistent efforts on content, skills, and strategy, the journey from amateur to an experienced podcaster is easy. 
If you can carve out a distinct identity for yourself, the next level of being an authority will be within your reach. 
It is a very strong position to be – especially if monetization matters to you.
Reaching the next two levels may or may not be possible, but a bit of optimism wouldn't do any harm. If you have attained the position of authority, you should focus on maintaining the position by keeping the quality of your work high- and maybe, down the line- you can be the next podcast celeb or expert!
Reaching the next two levels may or may not be possible, but a bit of optimism wouldn't do any harm. If you have attained the position of authority, you should focus on maintaining the position by keeping the quality of your work high- and maybe, down the line- you can be the next podcast celeb or expert!