Finding guests for a show with a little following or that hasn't launched yet, can be extremely challenging. In this post, I will explain to you how to get the first podcast guests. You will find out where to look for people interested in giving an interview and how to convince them to appear on your show.
What is the secret formula on how to find first guests for a brand new podcast?
To find guests quickly for a new show, carefully select potential candidates who will be most valuable to your audience. Approach them with a precise pitch, encouraging participation. Be prepared to follow up if they won't answer. Once you get in touch, book an interview session as soon as possible and even be ready to record immediately.
Interview podcasts are popular among listeners, and podcasters love them too, because:
You can get podcast guests and quickly expand the horizon of your podcast through interviews. 
Engaging guests bring a variety of knowledge, opinions, stories, and experiences.
Your listeners will learn about a topic through the eyes of experts, novices, and celebrities- people from all walks of life.
The conversational format is easy to understand and also bring out new facts and opinions on a topic. Many people are interested in getting featured as guests on a popular podcast. They might want to become popular, promote their work, or just want to be on their favorite show.
Before I write about how to convince people to come to your show, let us have a look at some ways to identify potential guests.

Part I – Identify potential guests
---
1. Ask your colleagues for recommendations
Most of you will launch a podcast that will be somehow related to your past work or your education, or your life experience.
So there are chances you will have plenty of contacts in your professional network, your alumni groups, or your community, and among these contacts, there will be many folks who should be on your radar if you want to get first podcast guests.
They are likely to have a rich experience or a good understanding of your podcast niche and could offer great insights to the audience. They might be the right fit for your show, and they know you, so they are likely to agree.
A professional recommendation is sometimes all it takes to book a good interview.
---
2. Ask friends and family
If you want to look beyond the people you know and convince them to come to a brand-new show, ask your friends or family. 
People close to you would recognize your passion for podcasting and would be happy to spread around the world. They can point you to the right people so that you can get first podcast guests. 
If they put in a good word for you with their friends and acquaintances, you will be able to schedule a few interviews with the right people. Personal recommendations can get you a long way, even without having a single episode published.
---
3. Find people who need promotion, marketing, and free publicity
Just as you need to get first podcast guests to start recording your podcast, there are many newcomers who are in search of platforms for free publicity. 
There are always new authors with upcoming publications who would be happy to get an interview. 
Amateur documentary filmmakers would be glad to talk about their work on your show, and so will be new entrepreneurs who have just launched a new product or service.
If their upcoming work aligns with your show theme, it would be beneficial to reach out to such individuals. There would be a lot that they can talk about on your podcast, and they are very likely to say yes as the promotions would benefit them.
---
4. Use a podcast guest service
Podcasters running shows on various niches seek guests for their podcast but don't know where to look. 
And likewise, many podcast listeners are super enthusiastic about podcasts and want to hear themselves on a show. A podcast guest service is a place where the two parties can find each other, so feel free to check out a few services like Podcast Bookers.
---
5. Find bloggers in your niche
 A blogger in your niche would be well-educated on the topics of your concern. Blogging, like podcasting, is a passion for the creator. If you approach them rightly, a blogger would be happy to contribute to another passionate individual's work.
Appearance on your episode will bring them additional visits but also build their authority in the field. This is very important for Google when ranking websites. Experienced bloggers won't refuse an opportunity for an interview.
---
6. Invite other podcasters 
You can approach other podcasters and request them to be a part of your show. 
Podcasters in your niche have learned a lot through experience, and they would be able to share great stories and strong opinions. 
If they know you personally, they are very likely to help you, for they know all the trials and tribulations of podcasting. Even if you don't know them very well, it's worth a try.
While enthusiastic listeners would jump at the chance of getting featured on a famous podcast, it is difficult to get the same emotions for a show that no one knows about. If you have identified individuals who would make ideal guests for your show, you need to make a solid pitch to get an affirmative answer.

Part II – Convince people to come on your show
Approach guests for your podcast show that is yet to be launched in a way that will impress them and clearly show an opportunity.
---
7. Give a brief yet strong introduction of yourself
Introduce yourself warmly and politely. Talk about your professional background and identity. If you are a renowned name in your industry or a highly skilled or experienced person, talk about it as many would be happy to be interviewed by a reputed person.
---
8. Talk about the vision you have for your show
They haven't heard your podcast – in fact, no one has. Hence, you have to clearly articulate and tell them what you plan to do. 
Introduce your niche and your podcast theme. Talk about your inspiration to launch the podcast, and the specifics like duration, release schedule, the target audience, etc.
---
9. Why are they the right guest
 It is a new podcast, and you want to get first podcast guests. Don't send generic emails as no one knows its name, and it would be mistaken for spam. I would strongly suggest you spare a few minutes to tell them why you reached out to them-
Research them and know their work. This would ensure that they are the right guests for the show.
Follow them on social media for a while. You could learn about their recent work, their interests, their stance on an issue, etc.
Craft a very specific pitch. No one wants to read long and boring emails from strangers. Especially if they feel that you have sent the same mail to hundreds of individuals. When you follow the above points, it would be easy to do so.
Let them know why their ideas matter to your work. Tell them why the listeners would benefit by hearing them. This is where you have to show them how their work is relevant to yours. Display your belief in them.
---
10. Make it easier for them
Many get overwhelmed by the idea of preparing for the interview or wonder how much time a podcast interview would consume. Don't let that get in your way when you are trying to get first podcast guests by informing that:
The interview will take less time, and that would be scheduled in advance. It will be time suitable for them.
It would be easy to connect with you. If it's going to be a video call, let them know in advance. Go the extra mile – if they don't know how to use a video call service or don't have a suitable app installed, you are ready to guide them on it. (You can prepare a small template for this and share it with your guests.)
You will share the questions in advance. Don't plan to quiz them. It has to be an eye-opening conversation for your listeners. Hence, you will brief them beforehand. If they want a question to be framed differently, you will oblige them.
If you want them to talk about something they discussed in a seminar or wrote on a blog, inform them so that they can refer to the same content for the interview questions.
The whole guest booking process is overall simple but works better as you get more confidence.
---
11. Clearly present all the benefits
 Show them what they would get in return. There are many benefits of appearing on a podcast. Here are just few of them:
Publicity for them – This would obviously benefit a budding entrepreneur or an upcoming author. It is difficult for them to get advertised on prominent platforms, while you have no qualms about featuring and promoting newcomers.
Backlinks to their website – Let them know that you will share a link to their website, channel, etc. It will also be mentioned on the show notes, which means it stays there even when new episodes are released. When someone decides to listen to your older shows, they can find the links and visit their website.
Testimonial for them – They got featured, which means someone found them credible. They can site it in their bio on professional forums. If your show becomes popular, that would be all the better for them.
An opportunity to put forward new views – You are ready to give them a chance of getting heard. This is ideal if they want to suggest something new and radical to the public. They will get a platform to explain their stance or dispel popular myths.
Social media promotions – When you are trying to get first podcast guests, point out where all the show will be promoted. When you are publicizing your show on social media or through an email list, you will share their name and bio on all your social media handles.
---
12. Sound important and promising
 Despite your show being new, talk confidently about why you believe that it will resonate with the audience.
Unless you believe in your show, no one else would. However, when you are trying to get first podcast guests, try to build a connection with the potential guest, don't sound too desperate.
---
13. Share links to your profile
 If you want to get first podcast guests, direct the potential individuals to a place where they can verify you aren't a scammer. A LinkedIn profile that lists your work experience and connections or the blog that you have been writing could help earn their trust.
---
14. Mention other guests
 If a few guests have already agreed to the interview, share their names, and bio. This could help you gain the confidence of doubtful souls and get first podcast guests.
---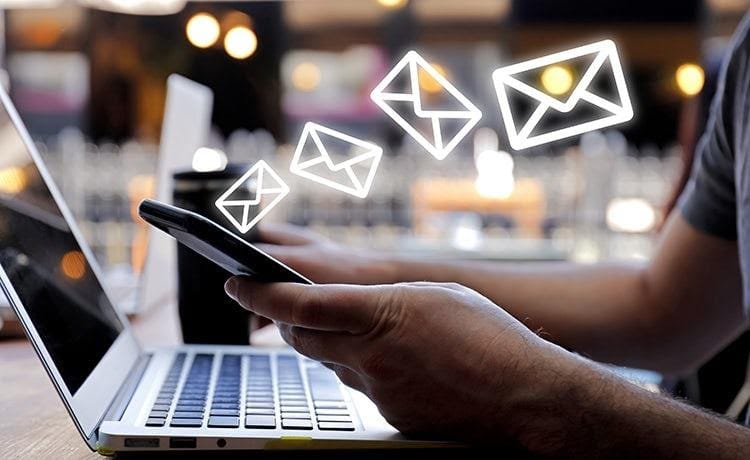 Part III – Reach Out to Find More Interview Opportunities
Now the final step on converting the leads relies a lot on your power of communication. If you want to get first podcast guests, follow all the good etiquette and remember the following tips.
---
15. Prefer emails to social media messages
Emails are formal and polite, people check their mailboxes almost every day, and it would portray you as a seasoned professional. 
Write a mail that is specifically addressed to the receiver and covers all the points but isn't so long that it's a pain to read.
---
16. Take follow-ups when they don't respond, but don't act like a spammer
You can if you want to get blocked! Send a polite reminder, maybe after a week. But don't pop-up on their screen every day.
---
17. If you want to use social media, first follow them for a while
This is called warm pitching. Try to strike up a conversation through comments first. See if it's okay to DM them or if they could share their email.
---
18. To talk over the phone, make an appointment
Be brief and to the point. Don't disturb them in the middle of the workday. Be mindful of the time zone difference if they live far away.
Ask them how comfortable are they with giving an interview. There are many great resources that can help your guests to perform better in an interview.
---
19. Be polite and respectful in your communication
Be confident and advertise yourself, but don't sound like you are bragging. Don't overwhelm them. And don't use colorful language.
---
20. Following them on social media or researching about their work doesn't mean stalking them or acting creepy
Don't check out their old pictures or comment on them! One or two reminders are fine but don't keep sending them pesky messages. If they decline your request, you should be polite and take it sportingly.
---
Conclusions
I hope that with a bit of perseverance and persuasion, you would be able to get the first podcasts guests for your show. Don't get overwhelmed if you get turned down a few times. 
All the podcasts that are featured on a directory or enjoyed by thousands of listeners had the same beginning. What really counted was the fact that the podcasters had a dogged determination. So don't abandon your plans due to a few rejections and keep trying in the right direction. 
How many tries did it take you to find your first guest?