You've decided to make your voice heard online, and you think what are the benefits of podcasting. Maybe you're wondering if you should start a blog over a podcast. Perhaps you have a business you want to promote. A blog sounds easier at first. But the benefits of a podcast should not be underestimated.
Did you know there are currently 0.5 billion blogs online? You can imagine how hard it is to stand out in that industry. You could use ads, sure, but their cost is rising more and more each day. A podcast, on the other hand, could make it so much easier to stand out. It might require more work when starting, but once you get the hang of things, it will be effortless!
We can approach podcasting as a pure marketing channel, and as such, the primary benefits of podcasting are rather apparent. Every marketing channel, in principle, allows you to:
Become an authority in your field and show this authority to your audience
Build influence and trust in your area,
Gain credibility and establish expertise,
Promote your products and services.
Gradually Grow an audience of Prospects and convert them into leads,
Attract new leads and turn them into paying clients.
---
Here are 9 more advanced and powerful benefits of a podcast to help you make up your mind.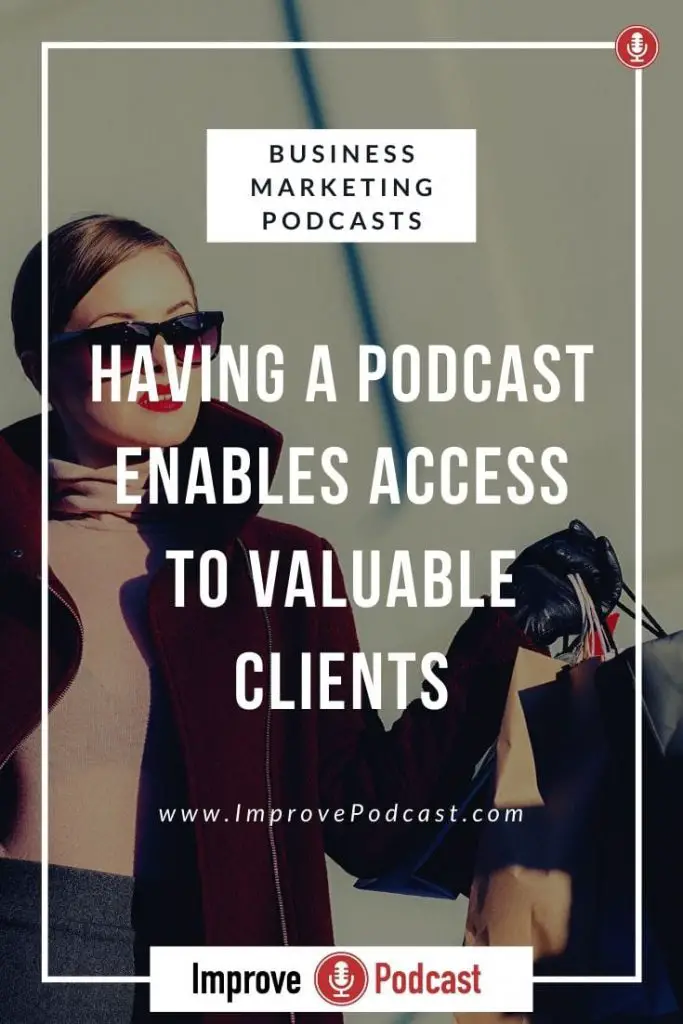 1. Having a Podcast Enables Access to Valuable Clients
Edison Research has proven that most people who listen to podcasts are highly educated, affluent, and have a stable income. In short, they make great clients for your business. A most profound benefit of a podcast is having access to this highly valuable market.
Think about it – busy people, who work in an office, for instance, who spend long hours in their car during the commute – they will all prefer podcasts over blogs. They can listen to them while they do their work, or while they are stuck in traffic.
And if your podcast speaks directly to a situation they deal with in their day to day life, at work maybe, they will be even more inclined to hear your message. That's because they will listen to precisely what they need to hear when they need it most!
---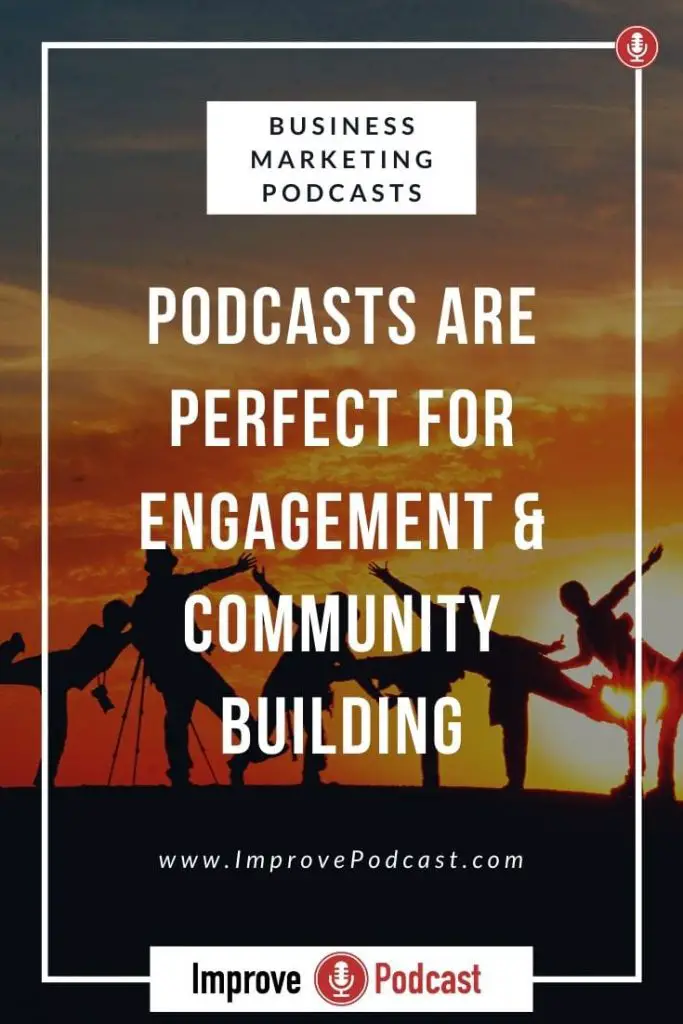 2. Podcasts are Perfect for Engagement and Community Building
Unlike blog readers, who scroll through a post usually only looking at titles and images and rarely spending time reading the entire content, podcast listeners are focused on the whole episode. 
They will hear everything you have to say without skipping any valuable content. The only one thing they cannot do while listening is interacting with you or other listeners.
An essential benefit of a podcast is that you can take advantage of this and send them to your podcasting website where they sign up for emails that will give them more direct access to you. Also, you can build a community if you wish, where you can efficiently market your products and find more clients.
---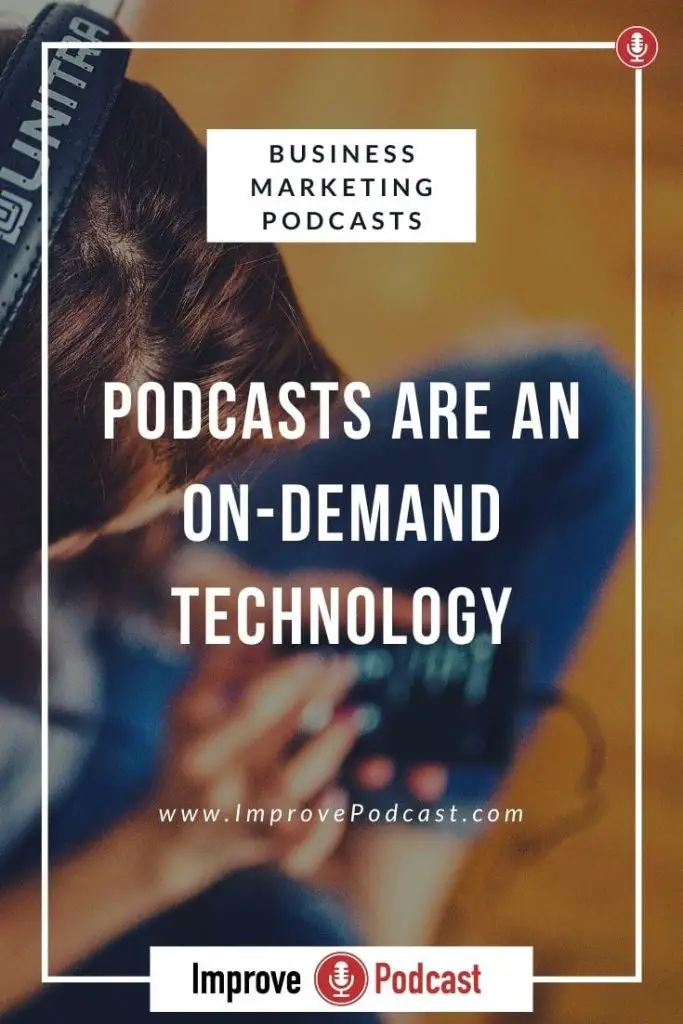 3. Podcasts Are an On-Demand Technology
Focus on the people who listen to you and create content that speaks directly to them. People will listen to your podcast during simple day-to-day activities: in their cars, at the gym, or even at work. 
Become their friend, a personal, trusted advisor that talks about the things that worry them and about things they want to learn. Be open to creating on-demand content to answer their most prominent and urgent questions. On-demand content is a benefit of a podcast that allows you to create more engaging content.
You can achieve it in two ways: community building and research.
First, after you build a community and have direct contact with your listeners, you can create on-demand content based on the questions they ask you. Choose the most asked questions so that you can speak to a broader audience. Not all subjects will interest everyone, but this strategy will keep everyone interested and engaged, as they'll see, you are willing to address their specific issues.
The second way to create on-demand content is more indirect through demographic research. Be clear on who your listeners are and what are their main interests. Be the friend that answers their questions even before they ask!
---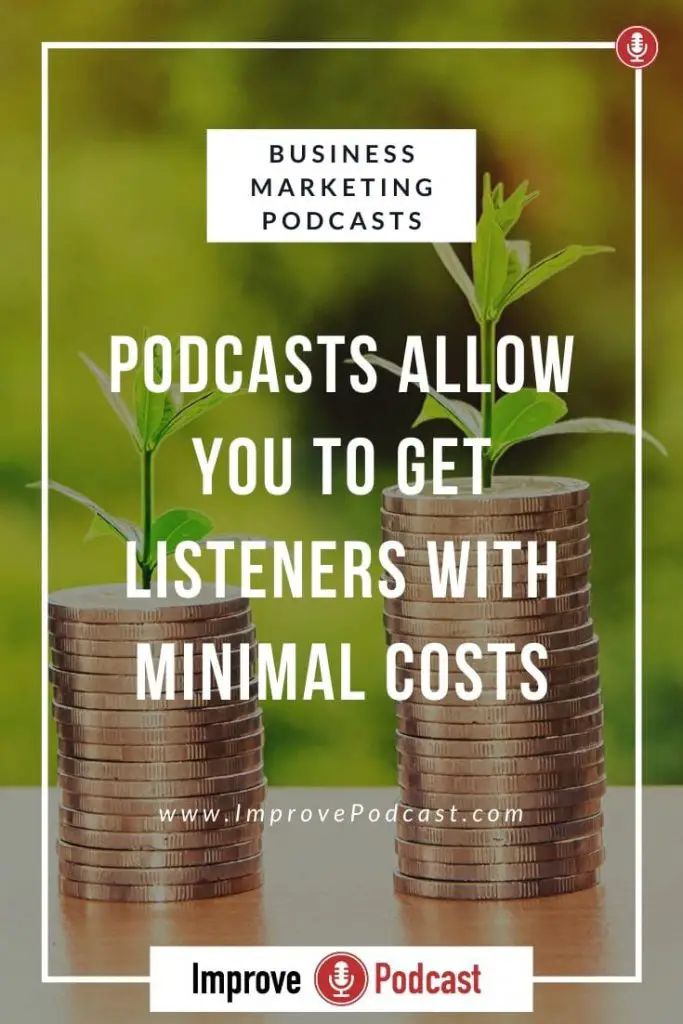 4. Podcasts Allow You to Get Listeners With Minimal Costs
Each Podcast Episode Promotes Your Business
If you need more benefits of a podcast, think about this: big players in the industry, such as Apple or Spotify, invest heavily in podcasts and promote the best shows. No big player will spend and promote a written blog for free!
By smartly copying what big players are doing, you can get more listeners at a reasonable cost.
Recording a Podcast is Time-efficient
If you need more to be convinced – remember that once people subscribe to your podcasts, they will be notified of new episodes in their feed.
Forget about writing update emails each time you have a new episode! You upload your podcasts, and all those subscribed automatically download the latest episode. You can use your email list – if you choose to have one – to get more clients and get visual messages across. Less stress, more clients!
---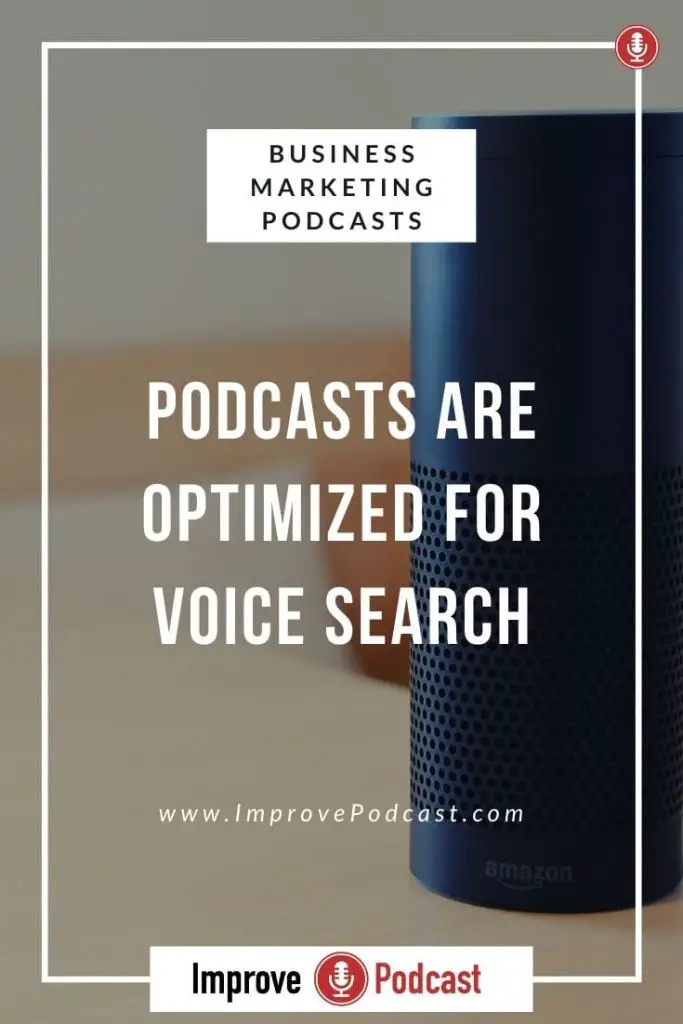 5. Podcasts are Optimized for Voice Search 
It is estimated that by 2020 50% of searches will be voice-based. People are looking for easily accessible content. They are looking for something they can find with just a few words, and they can listen anytime, anywhere, and on any device. A podcast is all of those things! So by adding one to your business, linking it to your website, whether it's a shop or a blog, you are making your content more accessible. This crucial benefit of a podcast makes your business ready for the future.
Podcasts are easy to optimize for voice search.
With websites, there are various steps you need to take to make them voice-search optimized. Podcasts, on the other hand, are already optimized through leading providers such as Apple or Spotify.
---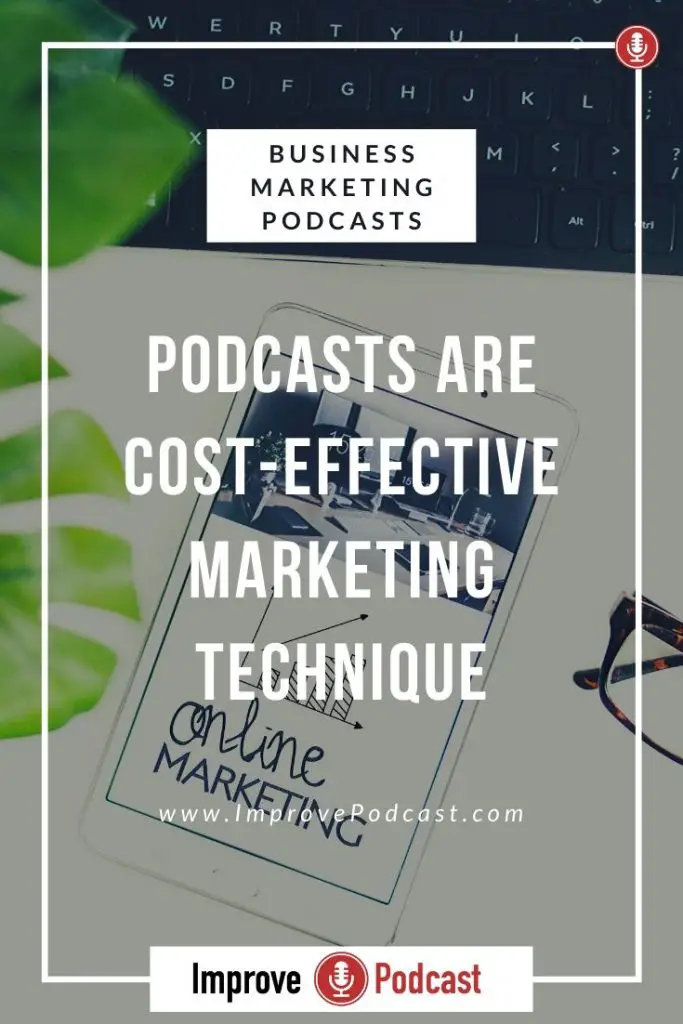 6. Podcasts Are Cost-Effective Marketing Technique
Are you thinking should you make videos or podcasts?
Another frequent question that comes up is, "Should I start a podcast or create videos?"
While YouTube offers many of the same benefits as podcasts do, such as promoting videos for free by showing them in the "related videos" field, quality videos are more expensive to create. 
To create a video, you need at least one quality camera, good lighting, which often means more investments, a microphone. And let's not forget you need decent video editing skills! If you are not good at them, you can always hire someone to edit videos for you. But such services are not always cheap!
The benefit of a podcast, on the other hand, is that podcasts require less equipment. One or two microphones (check best mics for podcasting), if you often have guests, will be enough. Software for noise reduction could be handy, but if you have an excellent room to record in, that might not even be necessary. But if you want one, such software is easy to find online, prices are not high, and they are easy to use. Hindenburg or Reaper offers good value at affordable prices (read more about audio editing software).
Recording Podcasts is Cheaper than ordering articles.
Let's go back now to the first comparison: blogs vs. podcasts. Is it, in fact, cheaper to create a podcast than to write an article? If you can write a post yourself, edit it, publish it, take care of all the promotion, send emails, then research and find new ideas and start over, blog posts are cheaper. 
However, most business owners will agree that blogging has 3 main disadvantages:
it is time-consuming;
at least one thing will be done in a hurry; hence there will be less quality;
it is a recipe for a quick burnout.
As a result, you will soon come to realize you need to outsource some of these activities.
With podcasts, all you need to do is research the topic, get a few ideas on paper to help you with the flow of ideas, and you're set to start recording. 
Less competition in podcasting means better ROI
A list with the benefits of a podcast cannot leave out the return on investment (ROI). With a podcast, you will have significantly less competition than you would with a blog or even a YouTube channel.
Also, podcast popularity is rising each day, which means more and more listeners for you. More listeners equal more prospective clients and, thus, a better ROI. 
---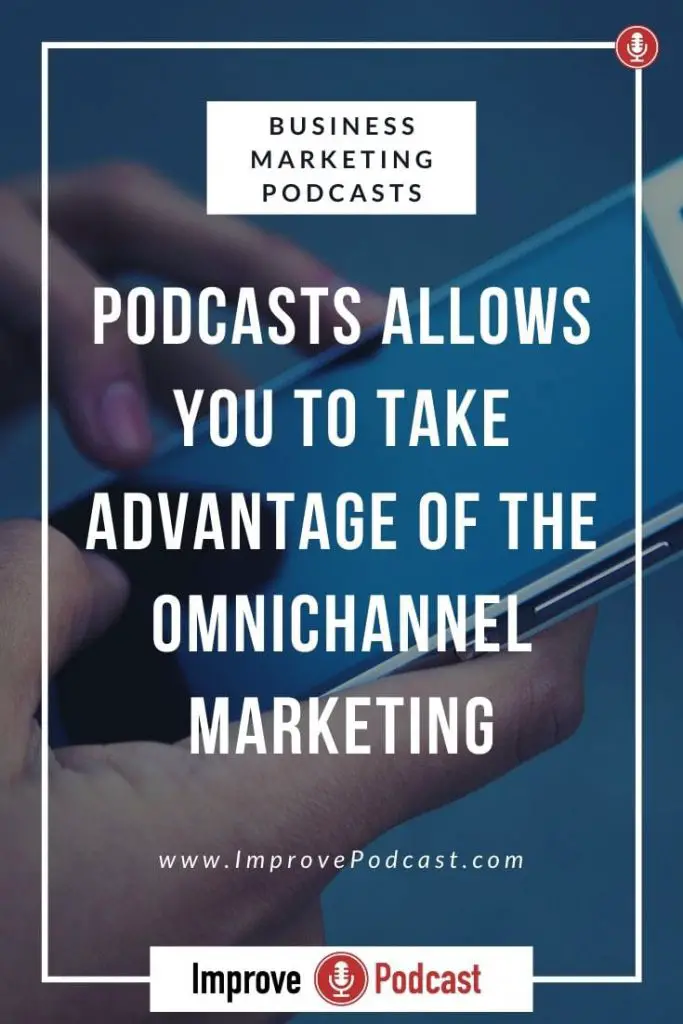 7. Recording a Podcasts Allows You to Take Advantage of the Omnichannel Marketing Approach
Omnichannel marketing is everywhere nowadays, even if you didn't realize it until now. If you think of how people live nowadays, this is only natural.
Until only 10-15 years ago, the only way for many to reach potential customers was through the mail, in person, or by phone calls. Ads were even more expensive than they are now, and not every business could afford them. 
Now, the opportunities to reach clients are endless:
social media;
email marketing;
videos;
written content;
ads;
direct face-to-face marketing;
and, of course, podcasts.
With the rising of the podcasts and the increasing number of listeners, you should definitely consider adding this approach to your marketing strategy. Also, don't forget that a clear benefit of a podcast is you have full control over what you discuss. 
You want to tell your listeners about a new program you're launching without losing their interest? Do that easily in the intro, in just 1-2 minutes and invite them to your website if they want to know more.
You could technically do the same with written content, but the chance of your readers just scrolling past that part after reading the first word is much higher.
---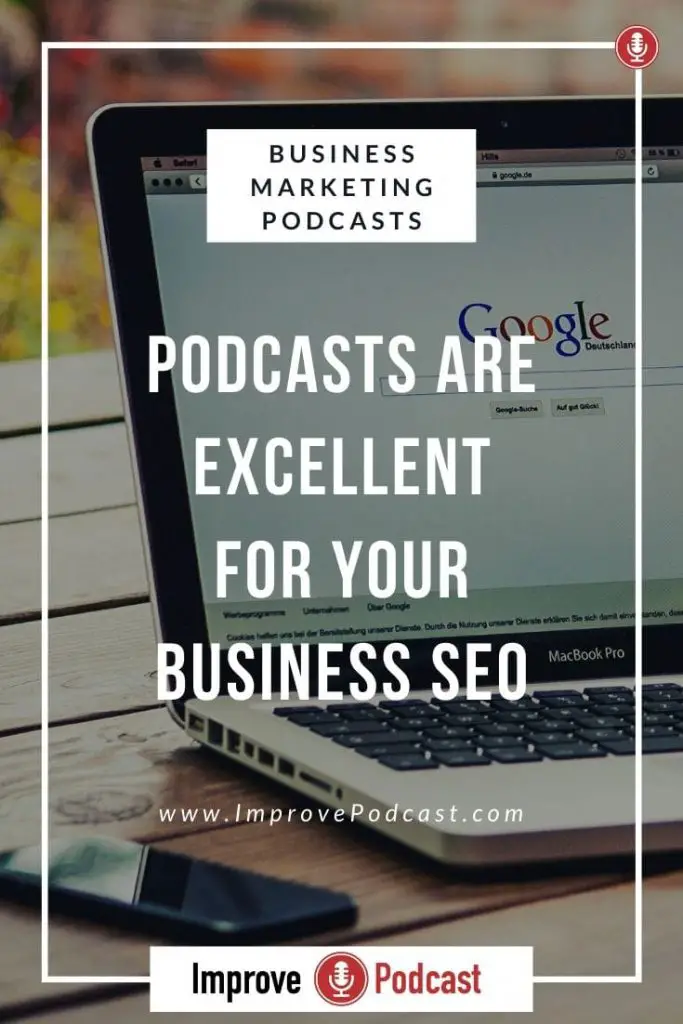 8. Podcasts are Excellent for Your Business SEO
Individual podcast episodes get indexed by Google.
The benefits of a podcast for your business are more than just reaching more people. Adding a podcast makes it is easier to find your business via search engines. In 2019, Google began indexing individual episodes so that when someone searches for a specific topic, podcast episodes can appear in the search results. 
Podcasts Improve Your Domain Authority
Also, an excellent podcast tied to your business name will work as an authority signal for Google. Why should you care? Because you'll have better chances at ranking high in searches. A higher rank will also mean more traffic to your website. And we all know with that comes a better chance at new clients!
SEO for podcasts is not complex or difficult!
Search engine optimization for podcasts is also a lot easier than for blogs. Good SEO practices for blogs include not only picking the right keyword and using it throughout the post, but they also include
Over 200 factors are impacting the ranking of your blog posts.
For instance, you need to make sure your post has a certain length. You should also avoid long paragraphs, have only a certain number of words under each heading. Speaking of headings, you need to pay attention to which heading types you choose, as that can also influence SEO. Not to mention that the loading speed of your page and how mobile-friendly it is are also factors taken into account by search engines.
For podcasts, things are a lot easier. You need to pick the right keyword, just like you would in written content, and use that keyword in the title and the description of the episode. Be sure you use your keyword a few times throughout the episode to ensure voice search optimization. 
Don't forget about adding correct ID3 tags and make your podcast more discoverable and searchable.
---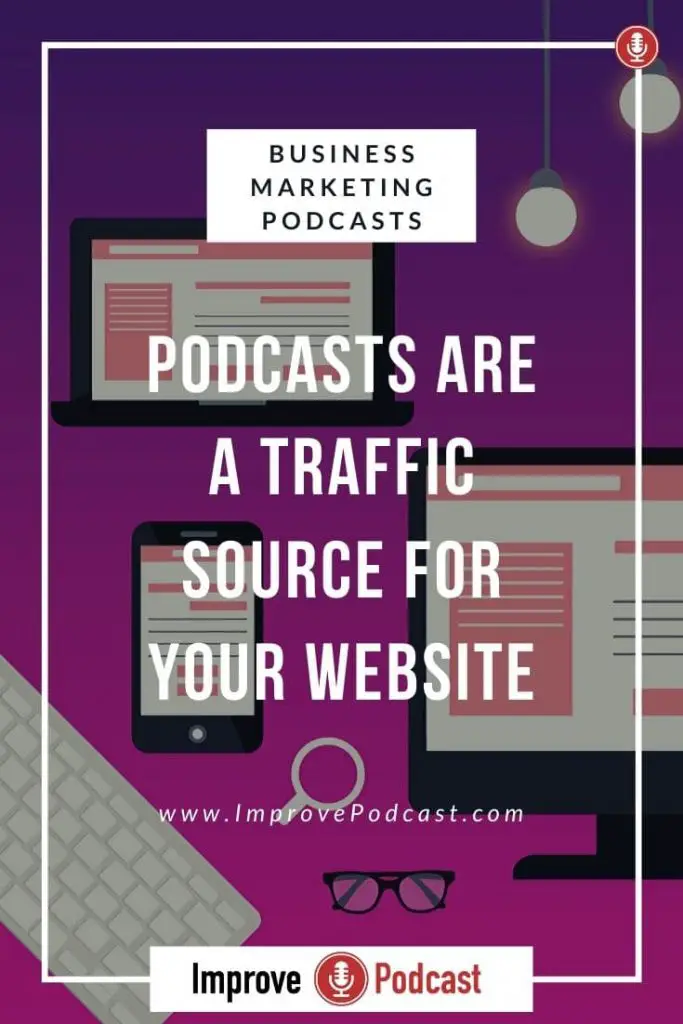 9. Podcasts are a Traffic Source for Your Website
If your primary goal, your primary source of income is selling products via your website, a podcast can help you! That being said, please do not make the goal of your podcast to sell your products. If all you do for the duration of each episode is present your products and try and convince people to buy them, you'll probably get the opposite result. 
The goal of a podcast should not be to sell but to raise awareness about your brand and capture clients' emails.
Sure, you can mention a product now and then. But the purpose behind the podcast should be to draw attention to your business by discussing topics that will be of interest to your potential customers.
Research if the Key to Making a Good Podcast
To truly use your podcast to drive quality traffic to your website, you must adequately research and know the demographics of your ideal clients. 
Some questions you need to answer are:
Who are they? 
How old are they? 
What do they do for a living? 
Do they have hobbies?
What do they need to make their lives better?
How can you help them?
Once you have all this figured out, you can start creating and brainstorming a podcast that will be the perfect lead magnet for your business. Why? It's simple. You'll be telling them exactly what they want to hear. You will be like that best friend who knows them perfectly and always has the right answers for them, no matter the situation. 
 It would be best if you focused on becoming that friend and establishing your podcast as a trustworthy brand. When you have built the trust, your listeners will be more eager to go to your website and purchase what you have to offer. They will already feel you've given them so much, so they will be able to trust that products you're selling will be even more helpful. 
Of course, make sure that they really are helpful and don't push or sell low-quality products, or you will lose all the goodwill you have built so hard.
---
In conclusion:
When done right, the benefits of a podcast are undeniable for any business. Podcasting popularity is continuously on the rise. Although there are many podcasts out there, the market is far from saturated. A podcast can help you quickly reach your ideal clients, become their trusted advisor, and finally turn them into paying customers.
Having a podcast for your business opens your business to highly valuable clients. It allows them to engage with your business through community building and creates value through the delivery of on-demand content.
Due to lower competition getting new clients through podcasts is a very cost-effective solution. You created a content that is voice-search optimized and build an audience at the smallest cost. 
Incorporating podcasts into your marketing mix allows you to take advantage of the omnichannel marketing approach. Podcasts will boost your SEO and generate additional traffic to your business website.