To Monetize Podcast Transcripts with Display Ads Networks make transcripts of your episodes. Outsource it for c.a. $0.1-$1 per minute. Set up a WordPress site for your show and add display ads. Basic display ads pay around $4 for 1000 impressions (CPM). Premium networks can pay $25 CPM.
Monetizing your podcast is not just a way of making money online; it is necessary to justify all those long hours that you have put in for creating the episodes. Monetizing podcast transcripts is important if you won't continue in the game for a long time. You will get a source of income, and feel rewarded for your work.
Podcasts are immensely popular in the USA. A recent study by Edison Research on podcast listeners threw light on some interesting statistics. More than 80% of surveyed participants spend around seven hours a week listening to a podcast.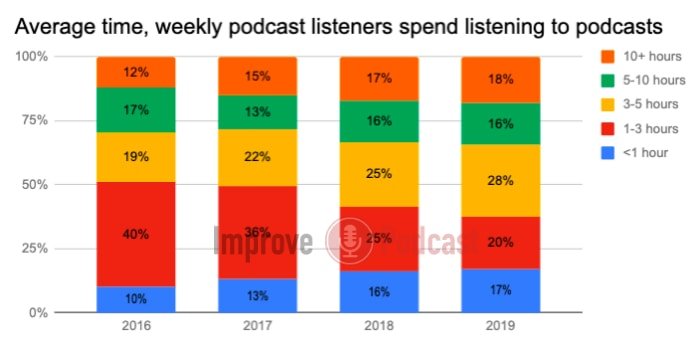 They listen to four different shows a week. And interestingly, more than half of them said that they would consider buying from a brand after coming across an advertisement in a podcast!
I guess the figures are enough to assure you that podcasts are taken very seriously by Americans, and a podcast host can strongly use his or her influence to affect their purchase decisions.
Podcast listeners are viewed differently by advertisers. Unlike the audience of videos and blogs, podcast listeners are consistent. Offering them transcripts should be a simple decision to make, as it opens an easy, sure, and profitable way to monetize podcast transcripts.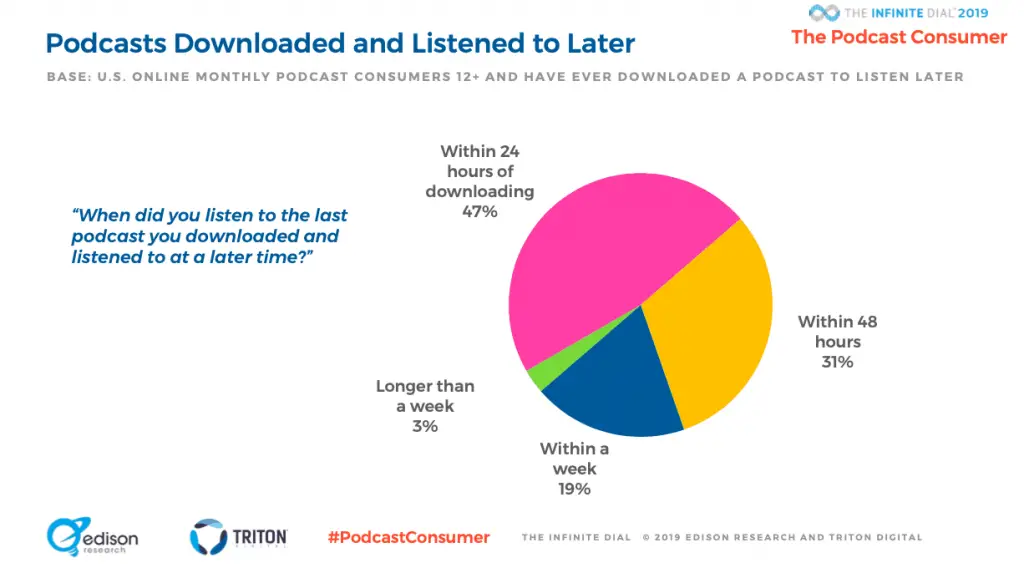 Since the majority of people listen to an entire episode, and they do it within a week from downloading, they are more likely to take note of the advertisements which they come across while they are tuned to a podcast. That is why I strongly advise podcasters to work on a monetization strategy without looking too commercial or pushy.
In this post, I will discuss yet another to make money podcasting, which is to monetize podcast transcripts. 
---

Wait a second… display ads on a podcast?
Yes, you read it right! Since many of us like to spend our weekends relaxing on our couch with our eyes shut while the podcast is playing, using display ads for podcast monetization is an idea that might not occur to you immediately. 
However, if you extend your presence beyond a podcast directory and have your own podcasting website, you can publish the transcript of your podcast and host display ads here.
This is an extremely viable strategy, and if you have not implemented it, you may be missing out on a large portion of income.
---
Why do I need a podcast transcript?
Simply put, a podcast transcript is your audio content converted into your written work. Having a transcript, along with your audio content, offers several benefits, apart from the monetization opportunity that we would be discussing further. 
There might be listeners who are hard at hearing or might not be familiar with your accent. 
Some may choose to read at a particular moment (lack of headphones). Having a transcript out there can help them understand your audio better. 
Moreover, the written content can be utilized for search engine optimization that will improve your visibility on a search page. So let more people find your podcast on Google! 
And having a transcript can help you understand your listeners' feedback too. Instead of forwarding or rewinding an episode to locate a particular bit of show, you can simply refer to the episode's transcript to know what part of the episode your listener just pointed at!
Finally, you need a transcript as a way to diversify your income. An ability to monetize podcast transcript will earn you additional money that you can always invest in your show.
---

How can I create a transcript?
If you are new to podcasting, the easiest way of creating a transcript is by having a written script for your work that could be sorted into a more readable manner. 
However, if your podcast has a free-flowing format, or if you have already released many episodes without giving this idea a thought, it might be a little tough for you to get a transcript.
Do it yourself
If that is your situation, there are some ways with which you can create your transcripts. If you are just a few episodes old, pick up your earphones and your laptop, listen to your podcast, and transcribe it yourself.    
Outsource transcript preparation
If transcribing your podcast episodes is going to entail a huge volume of work, hire a professional transcriber. You can go to a platform like Fiverr or Rev.com, where you can reach out to transcribers who freelance their services. The rates are usually $1 per minute.        
Another option is a machine learning company Sonix.ai that also offers automatic transcriptions.
Your podcast host might help you out! If you are on Buzzsprout, you can easily get the job done for $0.10 per minute. Buzzsprout has partnered with Temi, an online transcription service, so all you need to do is to upload your audio and click the transcribe button. 
If, by chance, there is any minor inconsistency, you can edit it out yourself.
---
Where to get Display Ads for a Podcast Transcript?
To monetize podcast transcript, you need to embed ads to your podcasting website. You can add them to the sidebar or inside your transcript.
Now the next question arises, where will a podcaster seek display ads? There are multiple platforms where content creators can seek display ads for their portals. And they are either Cost Per Click (CPC) or Cost Per Thousand (CPM). 
Below are 4 most popular and most reliable brands on the market. 
Evaluate which is the best for you, add their code to your website and start to monetize your podcast transcripts.
---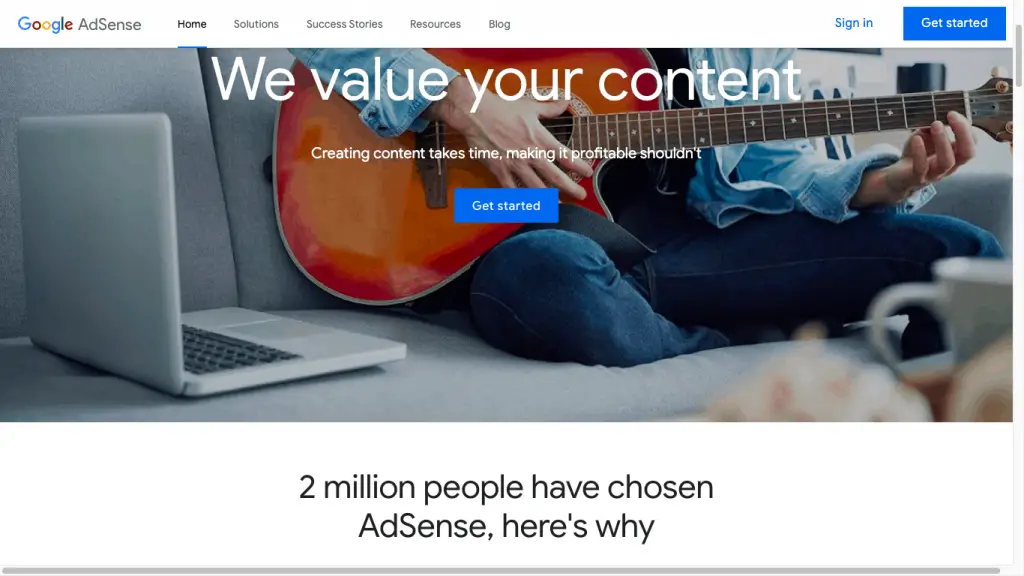 Google AdSense
It is the largest, most popular, and is the recommended network to start with.
Google AdSense is the most popular platform for display ads. It happens to be the publisher's side of Google's advertising program (publishers are the people like you who have their own websites where they will publish the display ads). 
The other side is Adwords, in which advertisers pay Google for running their ads as sponsored links. In return for a potential customer through a display ad on your website, you can get your share in the revenue that Google earns from the advertisers.
Google AdSense is an old and trusted partner. The rates, however, are not that great here. With AdSense, you get paid when a visitor actually clicks on the ad (cost per click; CPC). Click through rates (CTR) are generally between 1% to 5%, and for comparison reasons, we can approximate this to about $4-$7 CPM.
The good thing is that there are no traffic requirements to join, so your website doesn't have to have a lot of existing traffic.
Google AdSense is a reliable platform, and if you don't know yet how to develop your website, this is a good place to start and monetize podcasts' transcript.
---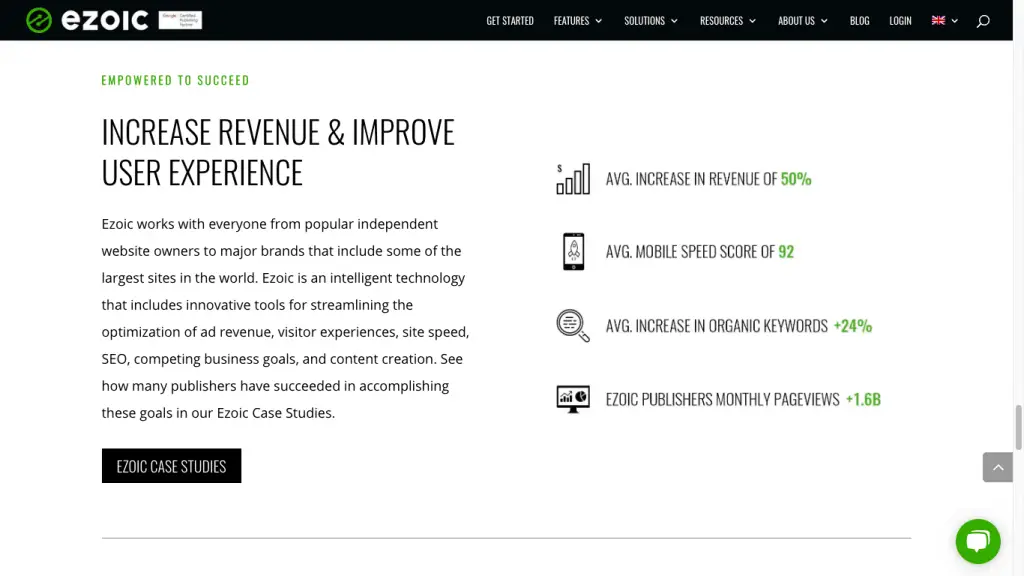 Ezoic
If you have 10,000 page views and you need help with ad placements on your website, then Ezoic comes to your rescue! It will ask you for your DNS access, and in return, it will test different ad placements on your website to conclude which works the best. 
Ezoic can produce reliable and confident results through the use of their AI.
They utilize machine learning to improve it over time. The possible downside is handing over your DNS to Ezoic, which might make you dependent on Ezoic for the time you work with them.
---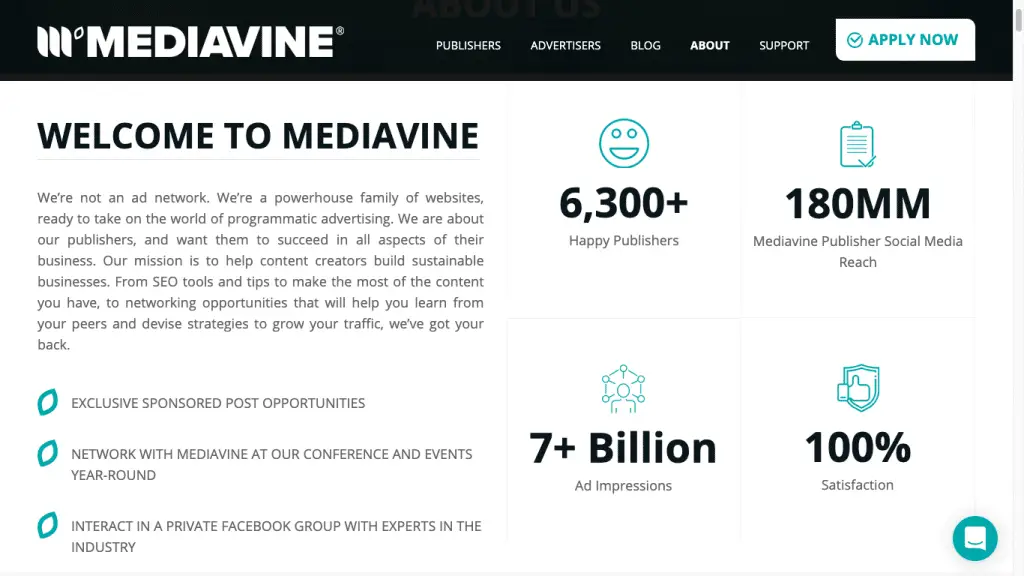 Mediavine
Mediavine utilizes Google's network in its inventory of ads. Besides, it has its own set of advertising partners. 
Your ad spot will be subjected to bids, and the highest bidder will bag the place. This lets you earn higher rates than your usual AdSense display ads. 
Unless you have 25,000 page views per month, you would not be approved into the network. 
---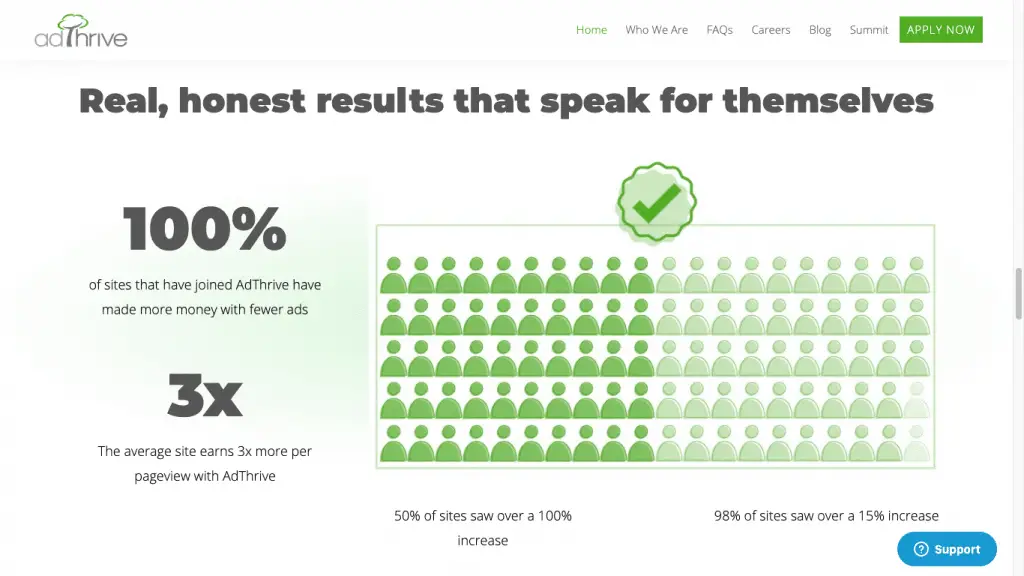 AdThrive
AdThrive is similar to Mediavine. However, they have a bigger network of high paying advertising partners. 
So you have chances to make more money here, but the page views requirement is much higher. Yes, you must have 100,000 page views to get accepted here!
Despite a large difference in the minimum traffic requirements between Mediavine and AdThrive, both networks have a chance to offer very high CPM rates. They are good partners to monetize podcast transcripts.
---

How much can you earn with Display Ads on Your Podcasting Website?
Of course, we are talking about making money from your podcast. So your next question would be how much these display ads are going to pay you.
A niche of your podcast/blog business
Your choice of a niche plays an important role in appealing to the advertisers and the rates that you can fetch. Usually, you won't find it publicly announced which niches get higher rates.
A good rule of thumb to predict performance is to think about how expensive are typical products from your niche that an average listener could buy.
Geography of your listeners
Additionally, advertisers are likely to look into your audience demographics. 
Are your listeners majorly based in the US (US audience gets on average higher CPM than the non-US audience) or somewhere else? What is the leading age group among your listeners? 
All these key factors can help understand advertisers if your transcript page will have visitors that are likely to take an interest in the display ad and click on it.
Cost per Mile (CPM)
The rates vary across advertising platforms. While Google AdSense offers a $4-7 CPM, the rates on AdThrive can go as high as $25. 
However, higher rates offered by an ad display network often translate into stricter criteria. You need a higher number of page views, that's the most obvious demand. But this is not a guarantee.
Although AdThrive has the highest criteria, it may be the case that you will get a better rate with a different network.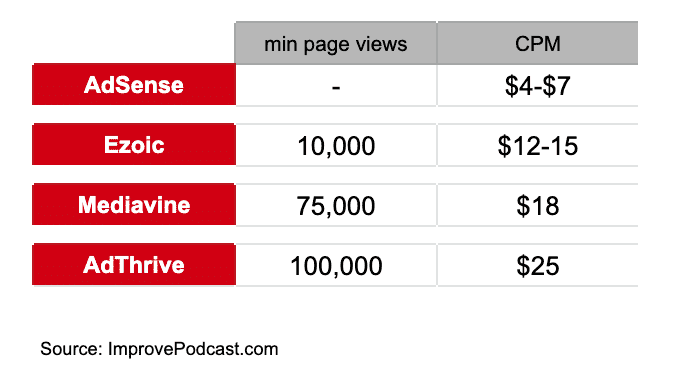 ---

How to get traffic to a website when you are Podcasting?
To effectively monetize podcast transcripts, you need to drive traffic to your website.
If you have been primarily focused on recording your podcast till now, getting viewers for your transcripts might be an area of concern for you. 
If you have been consistent in creating quality content for your episode, driving traffic to a webpage that has your transcripts is not a big feat. With a little bit of planning, you can get what you want!
1. Prepare transcript
We have already talked about this in the beginning. I would strongly recommend you to hire an expert who would reduce your workload, and give a professional finish to the transcript.
2. Proofread transcripts
It is very important to do proofreading. 
Errors always happen, so even a professional transcriber may make minor errors once in a blue moon. And if you have utilized machine-based transcription services, then also you need to do a check to ensure there are no errors or misinterpretations.
3. Verify technical jargon
Neither a machine nor a professional transcriber is a subject matter expert in your podcast niche. 
Technical jargon can puzzle even an experienced freelancer, and he or she might misspell words, or misunderstand them. While proofreading, pay attention to the proper transcription of technical jargon in the text.
4. Format for online reading
You want your reader to read the transcript, not merely scroll down. Believe it or not, a well-formatted text can hold the attention of readers and make the transcript easier to read. 
Avoid big blocks of text,
Break down the information into smaller paragraphs,
Add headings and subheadings to paragraphs,
Leave proper spaces,
Use images to support the narrative, and to add visual appeal to the page. 
If the podcast has multiple people or characters talking in an episode, clearly mention which line is being spoken by whom in the podcast.
If you don't do this, your website will see very high bounce rates, and this will be a sign to Google that your website is not very useful.
5. Make a modern podcasting website
Have a website design that is sleek, elegant, and user-friendly. The website should encourage your readers to stay and explore more. 
The study by Edison Research on podcast listeners noted that 65% of Americans hear podcasts on a portable device. Hence, create a website that loads easily, and it should be compatible for viewing on smartphones and tablets. 
Do not put all the colors of the rainbow on your webpage! Aim for a balanced color palette with three or four colors, and proper utilization of white spaces.
6. Publish transcripts regularly
This is an extremely important part of your strategy to monetize podcast transcripts.
Regular posts on a website can do wonders for its search engine ranking. 
So do not put off posting your transcript, or do not post all of them together. Just like you have a podcast release schedule, have a fixed schedule for posting your transcripts on your website. 
Google will recognize your website as a source of fresh content, and reward you with a higher ranking on search results. Ideally, have a transcript ready before you publish your episode and then schedule both to be published at the same time.
7. Tell your listeners
Your viewers will not automatically know that there is a readable version of your work available. At the beginning or end of the episode, let your users know that the full transcript of the episode is available on your website. 
You can simply say at the end that if you need a quick recap of any of the segments in today's episode, you can also view the text version or transcript on your website. 
Give them a glimpse of what else they will find on your website. For example, more about you and your other work!
8. Link to the transcript
Share the link of the website in the podcast description. They should be able to reach the transcripts with one simple click. Use a link-shortener to keep it clean.
9. Send to your website
While you rely solely on your spoken word to reach out to your listeners, a website has some visual elements to keep a reader mentally stimulated. 
Use infographics or charts in between your transcript to highlight the key-points of your podcast. Then during your episode, mention that those visuals are available on your website.
10. Engage
Since you have already racked your brain to set-up a website, use it to its full potential. Share more info about your experiences and work. Use it to reach out to your listeners, allow them to leave their comments, suggestions, and valuable feedback on your website.
There are many elements that you can build into your podcast to make it more engaging. To review an extensive strategy, we recommend, check out this post.
11. Embed your episode on the site with transcript
Allow your listeners to move back-and-forth between your website and your podcast. On your website, embed the episodes of your podcast. 
You can create some bonus content for listeners who choose to visit your website, like five minutes of extra content! You can talk about trivia related to your episode, or share some behind the episode incidents!
Every person that engages with that embedded episode and spends additional time on your website will be a signal to Google that content on this website is engaging and valuable. This way, Google will send even more traffic to your website over time and allow you to monetize your podcast transcripts more effectively.
---
Conclusions
Sharing your transcript with your users can make your podcast more understandable and accessible to them. 
It also gives you a chance to monetize a podcast transcript and make extra profit. A well prepared and optimized website, loaded with transcripts of your episodes, can be a great source of additional income for your podcast.
Ads you display there can be independent of your sponsorships deals for your show. So this additional traffic from Google can be monetized on top of those deals.
Make transcripts a part of your monetization strategy, as it requires minimal effort and offers other benefits. If you haven't already worked on your transcript, get started now!